Join Our Team!
ENECON Corporation is an American manufacturer of high performance polymers for the repair and maintenance industry in over 60 countries. Our average sales executive earns over $110,000 annually.
We are looking for talented sales professionals.
Call us today: 1-888-436-3266
To give you an idea of ENECON's Prove It Program, the kinds of products we sell and the customers we sell to, please watch this video.
Are you tired of corporate politics? Worried about layoffs? Do you want to control your own destiny? Only your abilities will limit your income and success at ENECON.
ENECON Corporation is an immigrant and veteran owned, family company that believes your success is a direct result of your own desire to succeed. We offer an outstanding opportunity for hands-on sales professionals that possess solid sales and marketing skills as well as a high level of energy, enthusiasm and talent.
We are seeking an energetic self-starter to market our sophisticated industrial repair and maintenance products to industry, institutions and municipalities in a protected territory in your area.
Mechanical aptitude and industrial sales experience are definite pluses, but not required. We, at ENECON, reward commitment and quality work. If you are prepared to invest your time and effort into this role, you have the potential to attain six-figures in annual earnings. We offer independence, very attractive commission, no cap on income, technical training and continuous field sales support.
Desired Skills and Experience
Manage Sales Territory, Cold Call Prospective Customers, Schedule Appointments and Presentations, Conduct Sales Presentations, Survey Potential Applications, Recommend Ideal Solutions, Ask Questions, Close Sales
If you are a driven sales professional that fulfills these parameters, we would like to speak with you. Fill out the form to the right and upload your resume. Tell us why we should make you part of the ENECON Family.
We are an extraordinary organization interested only in extraordinary people.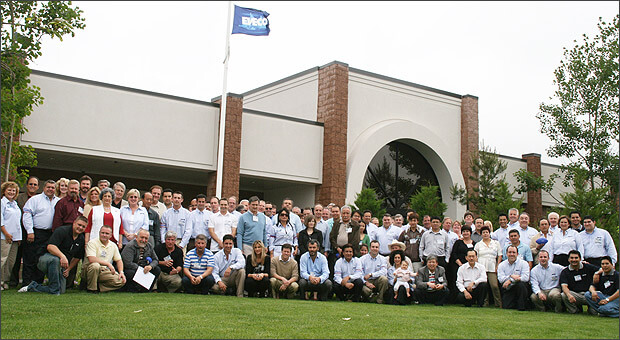 From the Founders of ENECON: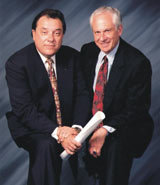 Andrew A. Janczak and
Edward Krensel
ENECON is an industry leader in the critical field of fluid flow systems performance enhancement and plant life extension technologies. We have built an enviable reputation as fluid flow systems troubleshooters. We supply the most advanced products for rebuilding, resurfacing and protecting all types of fluid flow machinery, equipment and plant structures damaged by erosion, corrosion, wear and abrasion, chemical attack, hydrostatic pressure issues or mineral scale build-up. We are also able to provide complete turnkey project management services to those clients who do not have their own labor pool or require single source accountability.
We provide on-going training and field support to our sales executives so that they will be able to call on all industries, utilities, institutions and government agencies – from power stations, petrochemical plants and paper mills to hospitals, universities and even shopping malls.
If this unique opportunity interests you, please send us an email. Tell us about yourself and why you believe that you would make a good addition to our growing ENECON Family. We're looking for someone special. That someone may just be you.
Apply Now...
Sign up for ENECON's latest Repair – Don't Replace solution
---
See What Our Sales Executives Have To Say About ENECON: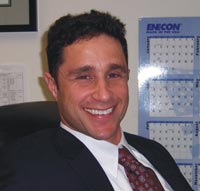 Matt Goldberg
Vice President / Eastern Operations
I joined ENECON in 1996. I had absolutely NO sales experience at all. I had a degree in Sociology and I was bartending at night to help make ends meet. ENECON gave me the opportunity to join their sales team in an entry level position. Eleven years later, I have achieved a level of success that I could not have imagined possible when I attended my week-long initial training class in NY. But top shelf training; top shelf products; and top shelf support have allowed me to achieve the 'TOP GUN' sales achievement award 8 out of the last 9 years. If you are prepared to put in the effort required to succeed, to do whatever it takes — then this is an opportunity that you can build your life around. I certainly did."
---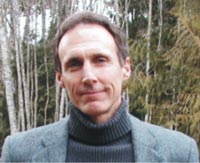 Brien Neill
Vice President / Western Region
When I was hired in March of 1997, as the Sales Director for the Gulf Coast Region, I readily admit that I had no idea I would one day become a Vice President of the company. However, I do remember Andy Janczak (President) specifically telling me that I could advance as far as my ambition and talent would take me and that my earnings potential would never be capped. He was right. A motivated individual within the ENECON organization has the ability to go as far financially and professionally as any company I have ever seen and the company always encourages you to reach for the stars."
---
Carl Durham
Regional Sales Director / South East / Caribbean
I started as an independent sales rep in Southern Jersey in 1995. I then was offered an opportunity to become a Regional Sales Manager and look after a couple of nuclear power plants in NJ where I made significant inroads. I then became Corporate Projects Manager, overseeing numerous turn-key projects of all types in the marine industry, electrical utilities, waste water treatment, as well as petrochemical, pharmaceutical and commercial accounts. I decided to move to Florida a couple of years ago and the company helped make that move possible even though they readily admitted that they would have preferred me to stay where I was. Now, as the Regional Sales Director for FL and GA, I have been given the extraordinary opportunity to literally run my own show with an unlimited income potential."
---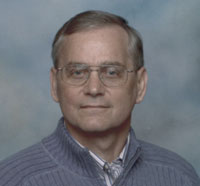 Jack Sheets
Regional Director of Operations / DE, MD & S.E. PA
I joined ENECON in 2004. I'm very pleased to say that my sales — as well as my income — have grown each year. I have a background in chemical sales, but that is certainly not the key to success with ENECON. In order to be successful here you have to enjoy problem solving in the real world. You have to enjoy personal contact with your customers. You have to be persistent in educating everyone you meet that you can help solve some of their toughest maintenance problems. You also have to be prepared to work hard each and every day to accomplish your sales goals. My forte has been to develop the commercial markets in the Mid-Atlantic Region: colleges, hospitals, high-rise office buildings, corporate headquarters facilities. These are some of my best customers. Why do I enjoy working at ENECON? Your territory is your business to develop and you will profit proportionately from your own efforts."
Email Jack at jacksheets@enecon.com
---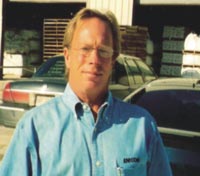 Howard Kotler
Regional Sales Director / Gulf Coast
I have been with ENECON since 2006 and what a great time I have had! Coming from a technical background (my degree is in Marine Engineering) with very little direct sales experience, I had a lot to learn and ENECON gave me the training, support and the opportunity to do just that. The hard work and perseverance have certainly paid off. I have become successful faster than I ever thought possible. Joining the ENECON Family has been the best career move I have ever made and I would enthusiastically recommend it to everyone."
---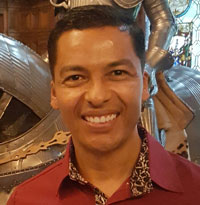 Marco Antonio Grande
Sales Director
Latin America / Southern Europe / Mediterranean Region / Southeast Asia
I was fortunate to join ENECON in 2007 to handle the Los Angeles territory; I had been working the Latin American region for the past 15 years representing other manufacturers. From the very beginning ENECON encouraged the possibility of allowing me to take advantage of my vast experience in Latin America and help in the expansion of our products into the region. In my short time here, I have now been given the opportunity to play a pivotal role in signing up distributors. Even though my journey with ENECON has been short, it has already proven to me that if you work hard and apply yourself, you will be rewarded. At ENECON, the rewards you receive for your commitment are far greater than just monetary ones and I encourage anybody who is willing to put in the focus and effort that being a sales professional requires to join ENECON and watch your potential be harnessed, appreciated and rewarded."
---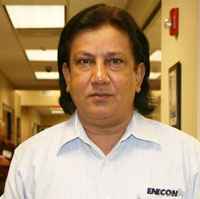 Madhurjya "Mady" Baruah
Regional Sales Director / India
I came on to ENECON in 2002 as the Sales Director for South East Asia. I had over 15 years of related experience in the industry. After joining ENECON, and under the guidance of Ed and Andy, I expanded the markets in my territory for which I have won several recognition awards at ENECON. Working for ENECON is a great pleasure and very rewarding for me. I have been able to appoint a master distributor for ENECON products in India as well as distributors in several other Southeast Asian countries. There is extraordinary potential for ENECON in India and I am now exploring new industries such as the Indian Navy and Hydroelectric Power. Anyone with passion to guide industry people and solve their problems will really succeed in a company like ENECON."
---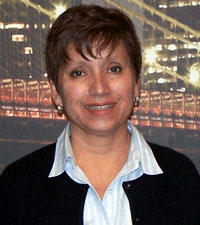 Ruth Ann Kershaw
Regional Sales Director / Southeastern, PA
After graduating college with a degree in Public Relations I went to work in advertising sales. I had held various sales positions for over 20 years before joining ENECON in March of 2007. I have to say that I am thrilled to belong to the ENECON family. I have worked in outside and inside sales and have never enjoyed a job as much as I do now. One of the things I like about working for ENECON is the harder you work the more you can make, there is no ceiling on income. Another reason I enjoy working for ENECON is that they really care about their employees and their customers. We are not just selling products, we work with our customers to help them solve their problems as cost effectively as possible. Plus, every day is different. I call on a wide variety of businesses one day and the next, I might be on a roof or next to a tank. I have to say my only regret is that I did not join ENECON earlier!"
---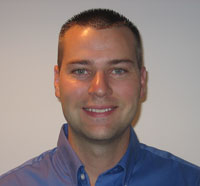 Kevin Padera
Regional Sales Director / Mid-West
You have no clue what type of opportunity ENECON can offer you". That is what ENECON President Andy Janczak told me in March of 2010. He truly is correct. At ENECON if you are willing to work hard the opportunities are endless. What I was looking for in a company is the ability to grow professionally as well as financially. At ENECON I can see both occurring. Another great point about this opportunity is every building and structure has problems. When driving in your territory simply look around and observe what buildings look like and ask "can I help them?" At ENECON you can and you will. The support of everyone that I have worked with at ENECON is second to none. If there is a question about a product or how to effectively sell a product all I have to do is call and I get the answer I need."
---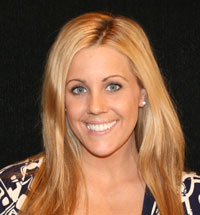 Sarah Schueler
Regional Sales Director / Los Angeles, CA
I was fortunate to have been given an opportunity to join ENECON in April, 2011. I had been in chemical sales for 4 years prior to joining ENECON and I gained some valuable sales experience in those years. ENECON combined my experience with their unrivaled sales training to enable me to attack this new industry with confidence. This truly is a unique experience and one of the best companies to be a part of. The support and encouragement from the entire ENECON Family helps to push me to new levels daily. Although only being with ENECON a short time, I look forward to many rewarding years ahead."
---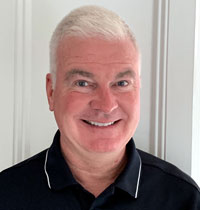 Kevin Kelly
Regional Sales Director / New Jersey
My background is in Commercial Property Management where I've been responsible for overseeing the maintenance and operations of some of the most notable Shopping Malls in the country. It was also my responsibility to increase revenue growth within the company by finding new business. I've always enjoyed the challenge of solving the most problematic maintenance and operational issues where replacement was not an option.

When the opportunity to join ENECON came along in 2011, I was intrigued by the "can do" attitude of everyone and the ability of a career at a growing, forward thinking company. The concept of "Repair – Don't Replace" really struck a chord with me, too. The creative approach to problem solving with the ENECON product line has been everything I expected and more. The ability to walk into a facility and come up with a solution where none had previously existed is very exciting and satisfying. This is a direct result of a management team/culture that enthusiastically supports its sales people and cares about its customers.

The prospect of building a solid business within my territory, increasing the awareness of the ENECON brand to all types of industries, to contribute to the continued growth of the company and to be a problem solver makes every work day unique – and very enjoyable."
---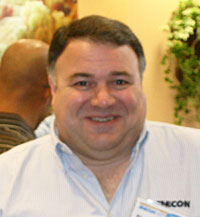 Mark Morris
Project Manager / Seattle Area
I was provided an opportunity to join the ENECON team in 2005. Since then I have worn many hats. From hands-on applications and project management, to sales and technical support. I have enjoyed the challenge of providing alternative repair methods and cost savings to our customers. While at the same time enjoying the personal satisfaction of overcoming obstacles & challenges encountered on our larger turnkey projects. You never know where this business will take you. I have had the good fortune to travel all over the West Coast from Alaska to California. And to Taiwan and Hong Kong and some South Pacific islands. I have been from the deepest recesses of hydro electric dams, to the top of the Space Needle. It's always amazing where there are problems that can be fixed most efficiently with composite materials. Working with composites to repair equipment, extend plant life, and add value to structures is the sort of work that is a unique and interesting niche' in the industrial world. I have enjoyed filling that niche' with ENECON."
---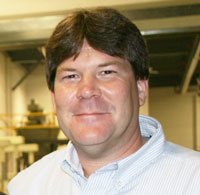 Bill Hosier
Project Manager / Mid-Atlantic Area
Sometime in the summer of 2006, a good friend presented me with the opportunity to work alongside some installation technicians from a company called ENECON. They were working on a project at a major pharmaceutical manufacturer to prevent water from entering into the elevator shafts through the concrete walls and sumps. Having spent the last 20 years in the industrial maintenance field both as a mechanic and a supervisor, I was intrigued by the opportunity to participate and to witness firsthand how ENECON's polymer coatings could stop active water leaks. Needless to say I was impressed with ENECON and their products and fortunately for me, they were impressed with my hard work ethic. In just a few short months I was offered a position as the Project Manager of their turn key operations. I am proud to be a member of the ENECON Family and look forward to continuing to provide our customers with time saving, cost effective repair solutions."
---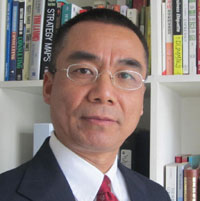 Jon Ma
Regional Sales Director / The Greater China
I am a teacher turned businessman. I taught in both China and the US. But I always had the interest and passion for business since I was young. After earning my MBA degree, I worked first as a business analyst for a venture capital firm and then the China manager for an equipment manufacturer.

I was fortunate and grateful for the opportunity to join ENECON in 2012. I was amazed by ENECON's product range that can help solve so many difficult real world problems. I equally admire the ENECON people for building the premium ENECON brand and making the company a highly regarded leader in the industry.

From the first day I joined ENECON, I envisioned to help build ENECON as the No. 1 brand in the repair and maintenance industry in China."
---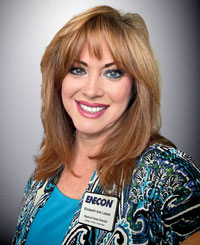 Elizabeth Kessler
District Sales Manager / Miami, FL
I have always sold something; as a kid in high school, I sold subscriptions to the Miami Herald, home improvements, life insurance and yes, even cemetery plots! Later on I became a realtor and then became involved in the publishing industry; selling closeouts, returns, hurts and all other types of "bargain books" on a wholesale basis. I eventually developed a wholesale distribution business which I ran for 10 years.

I joined ENECON in July 2012, and I can attest to the fact that I have never been involved with a company so dedicated to their employees. They not only give you all the tools you need for success, they back that up with advanced sales training and continual coaching to guarantee the development of outstanding sales technique and performance. It is quite satisfying knowing that as my ENECON sales career soars, I'm helping more and more businesses solve their maintenance problems."
---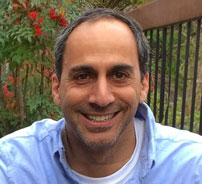 Kevin Fisher
District Sales Manager / Pennsylvania
I joined ENECON in the summer of 2015. I've been in sales for 25 years but had no idea about polymers or industrial coatings. The day I walked into the ENECON HQ and began their training program it did not take me long to realize that the people and their process were like no other I had experienced. ENECON'S team, which includes but not limited to the office staff, the chemists, the sales managers, the warehouse techs, and even Ed Krensel and Andy Janczak (the two owners) made me feel that they were all there to help me succeed. The process they have created encourages persistence, knowledge and integrity, a complete recipe for success. I see myself exceeding any professional and financial expectations I've ever had in the past."
---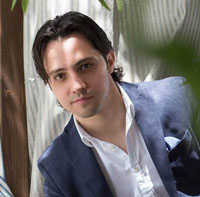 Oscar Diaz
National Accounts and Business Intelligence Director / Mexico
I started with ENECON as a National Accounts and Business Intelligence Director in Mexico, and began working on the research for new Distributors and with a key corporate accounts.

When I first started with ENECON I was amazed by one particular thing… ENECON's unlimited potential. For me, ENECON challenges you, ENECON makes you get away from your comfort zone and invite you to change, to make things different.

I was privileged at the beginning of 2016 when ENECON gave me the opportunity to start as a Regional Sales Director for Mexico, I have to say that if you work hard, ENECON rewards your effort as no other company that I've ever known. Right now I'm contributing with my experience in the industrial world as well as with my background and knowledge acquired in three great universities. However, the most valuable experience is what I am acquiring each day from all the people at ENECON. They have the experience and they also have a great human sense, which makes ENECON not just another company, but a great family.

I invite you to join this family and build together the next 25 years of success and innovation."
---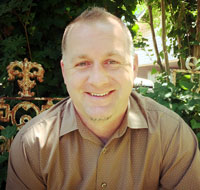 Sean R. Diel
District Sales Manager / Northern LA
I joined the ENECON family as part of the Prove-It program in September, 2015, and eventually became the District Manager of Northern Louisiana. I am so excited to be working with such a great company that takes pride in its people and the quality of its products. 100% US made had a huge impact on my decision to join this team. I walk into each prospective customer location with the utmost confidence that there is a product we offer that can be the solution to a problem they are having and that it's a solution that will work. Having owned my own construction company and being in sales my entire adult life, ENECON has proven to be a perfect fit for what I was looking for as I reentered the corporate world. What an awesome group of people you are surrounded by with the entire ENECON team! They invest in the success of their people and you can feel it from day one. There is not one member of the ENECON TEAM that does not make themselves available to you when you need help. This is the closet thing to being an entrepreneur you could ask for. I am very thankful to be in this family and look forward to a prosperous future with ENECON!"
---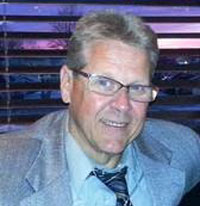 Bob Marangiello
District Sales Manager / Southwest FL
I started my career with ENECON in 2013 as an independent sales representative in the state of Florida. As time progressed, I became fully aware of the uniqueness and professionalism that is a signature trade mark of ENECON. I was eventually given the opportunity to manage and develop southwest Florida as a District Manager. Before ENECON, my background was in sales and electro mechanical equipment design and operation for many different types of industries. This opportunity allows me to pursue my core fundamentals of unparalleled customer service and sales. In addition and most importantly, I am now able to solve our customers' problems in real time with very unique, advanced and cutting edge polymer composites that have dominated the industry for the past 25 years. I am extremely happy, proud and thankful to be part of the ENECON Family and look forward to a prosperous and rewarding career."
---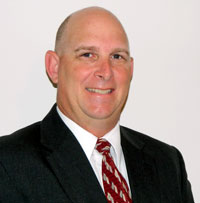 Chip MacDonald
District Sales Manager / Southeastern, PA
Having come through the Prove It program starting in February 2016, ENECON provided excellent training and support throughout my current tenure as a District Sales Manager. ENECON has encouraged my entrepreneurial ideas and skills in supporting a large customer base. I came in with a technology background and project and product management skills. The problem solving skills are easily applied when meeting with a potential customer who is having to make difficult decisions on repair projects. Finally, the products and services are at the top of the line and provide a great response to complex issues facing customers."
---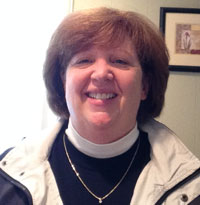 Kathy MacNamara
District Sales Manager / Pittsburgh, PA
I started my career working in the semiconductor and microelectronics industries and later spent years in advertising. I wanted go back to working with tangible products that would be a solution for my customers and enable me to be a part of their day to day operations. That's when ENECON came along. Products that give customers solutions to difficult problems they're trying to solve and a company that cared about and understood those problems. ENECON stresses working closely with our customers to be a part of their team. Every day is spent working with customers from all types of industry, talking over their problems, coming up with a solution and then guiding them through implementation. It makes for a fun job because every day is a little different and you get to see your products and solutions in action. The people at ENECON provide us with all the support we need while letting us build our territories and take ownership of our results. It's a great way to work every day."
---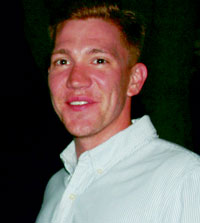 Andrew Burke
Project Manager / Mid-Atlantic Area
I have been part of the ENECON Family for nearly 8 years and have gotten to witness first hand an exponential growth in that time. Both in turn-key applications and sales team development, the opportunities have continued to grow for me. I have been provided every resource possible and encouraged to grow with the company. It seems I can only be limited by myself. I am looking forward to many more years in the ENECON family."
---
Jeff Elam
District Sales Manager / Colorado
I joined ENECON in an attempt to utilize some underperforming aspects of my skill set. Having owned and managed a portfolio of real estate properties, I wanted to leverage more of my property management and capitol project expertise. I was looking for the satisfaction of project development and execution as it related to solving problems faced by property owners and managers, and wanted to move away from the finance and technology space that I had been in for years. The education, support, and opportunity with ENECON has pushed me to a great first year of helping people, and developing an area that had not seen much exposure to ENECON or similar products. The groundswell of interest from customers has been cheered, supported, and greatly encouraged by every member of the ENECON Corporation, allowing for an extremely high bar to be set for the future."
---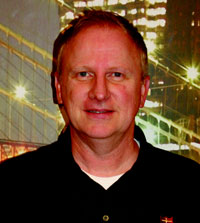 Phil Batson
District Manager / Southeast Louisiana
I started in the ENECON "Prove It" program in May of 2017. I was instantly impressed with the process that was laid out to me in order to achieve success. The collective knowledge of the entire team is overwhelming! I've leaned on so many of our folks around the country already and they've always been happy to share their experiences of what to do and not to do. Coming from the medical device sales world, I was a fish out of water but I knew that ENECON had my back and that the products would perform as advertised. My efforts were rewarded by becoming a District Manager for Southeastern Louisiana. There is no doubt that if you put in the effort and follow the process, ENECON will be a fun, lucrative and exciting career. The opportunities are endless as there will never be a shortage of issues that need ENECON'S fixing."