ENECON Exclusive Distributor Program –
BUY DIRECT from the Manufacturer
ENECON Corporation is one of the most respected U.S. manufacturers of high performance protective coatings/composites in the world. Our products have been used for 30 years in the most demanding environments for critical applications where inferior/conventional coatings often fail.
Any facility that has pipes and equipment carrying water, chemicals, or oil is a potential customer; any operator of motor vehicles, heavy equipment or marine vessels is a potential customer. In short, just about every facility is a prospect and potential customer for ENECON's fluid flow systems performance enhancement products and services. The business opportunities are simply incredible!
ENECON Authorized Distributors are provided exclusive access to many premium benefits, including:
Significant Authorized Distributor Discounts on all ENECON Products
Complete Product and Sales Training
On-Demand Technical and Sales Support via Phone/Email
Professionally Produced Sales & Marketing Materials
Exclusive Territories Available
Join us today to get attractive discounts on the finest products in the industry, as well as the best technical/marketing/sales support available anywhere - all while purchasing product directly from the manufacturer.
Becoming an ENECON Authorized Distributor is simple. Fill out the form on this page today to begin the process and learn more about this opportunity.
To give you an idea of the kinds of products we sell and the customers we sell to, please have a look at our introductory video.
---
Here are just some of the territories where we're looking for distributors.
Don't see your area? Contact us anyway...we may have some availability near you!
In the U.S.A.
Arizona
Georgia
Iowa
Idaho
Kansas
Kentucky
Michigan
Minnesota
Missouri
Montana
North Dakota
Nebraska
New Mexico
Nevada
South Dakota
Utah
Wyoming
Around the World - Here are just some locations!
Argentina
Berlin
Brazil
Costa Rica
Ecuador
Germany
Guatemala
Mexico
Peru
Poland
Singapore
South Africa
Don't see your country or region? Contact us...we're looking for great people all over the world to join the ENECON family!
---
15 of the most frequently asked questions
by prospective ENECON Distributors
There is an initial inventory investment required depending on the size and commercial potential of the territory in question. This investment is strictly for inventory that a distributor will resell in his/her territory. ENECON does not charge any franchise fees or royalties of any kind. All ENECON products are made in the U.S.A.
We sincerely invite you to take the first step...
Interested in a distributorship?
Sign up for ENECON's latest Repair – Don't Replace solution
---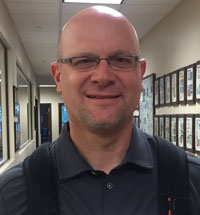 David Flack
ENECON Distributor for the Pacific Northwestern United States since 2019
Beginning in the middle of 2019, ENECON Northwest began to distribute the ENECON family of products in the Pacific Northwest. We were looking for a business to augment our parent company's pump distribution and repair business. The professionalism, support and family-oriented working environment were evident from the very beginning at ENECON. Since both Andy and Ed were distributors at one time, they understand what is required to be successful as a distributor and have been eager to provide the support and encouragement to help us grow our business.

With the extensive support and training from ENECON and its leadership in Ed, Andy, and Mike, we are working at establishing ENECON as the leader in water and wastewater pump and other equipment repair in the Pacific Northwest. We are also working on growing our turnkey business with new projects being added monthly. Some of our clients include the U.S. Navy, ship repair yards, ports, nuclear facilities, wastewater and water treatment plants, chemical plants, commercial buildings, hydroelectric plants and paper mills.

After having been in the pump and equipment business for several years, ENECON's level of marketing, support, and timely response times is much appreciated. We work in challenging work environments these days, and ENECON definitely stands-out as a global leader with world-wide distribution in the polymer coating market or any market.

As this global pandemic dissipates, we look forward to continued growth of our business and appreciate the opportunity to diversify our business outside of our core pump and pump-related equipment business. "
---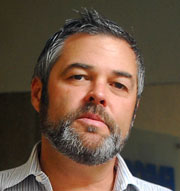 Peter Ottke
ENECON Distributor for Chile since 2008 / ENECON Distributor for Northern California since 2013
ENECON Chile has been happily representing ENECON Corporation, and its family of products, in Chile, since June of 2008. From the very beginning we felt as if we were a part of something special and part of a great family. The support that we have received from the very first day is second to none. I will never forget the first time I met Ed, Andy, Mike, and the entire ENECON team. Their enthusiasm, drive and encouragement was very evident. There is a lot to know when one gets started and we have never felt alone or without the needed support during this process. ENECON has been right there with us every step of the way.

The support, know how, and encouragement from headquarters is reconfirmed every time we have a question or inquiry regarding product or an application. We know, and feel, that ENECON is there for us, which is nothing minor, considering that ENECON USA supports over 63 distributors around the world!

ENECON is second to none and we are extremely proud to be a part of this incredible family!"
---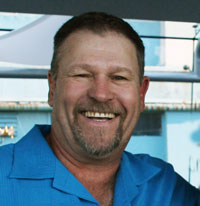 Ted Griffith
ENECON Distributor for Tennessee since 2007
I have been in the polymer composites industry for over 35 years, and have been a distributor in Tennessee with ENECON since 2007. I had known Andy and Ed for years, after being involved in another polymer company with them and respected them as successful entrepreneurs. When I had the opportunity to move to Tennessee and open a new repair and maintenance solutions distributorship, I decided it was time to move on from the previous company. I contacted Andy in 2006 about coming on board as a distributor with ENECON, and the rest is history. ENECON, not only has the best products in the industry, but the technical know-how, marketing and engineering support for any new distributor to get a jump start in the business, Also, their high performance polymer composites are made in the USA which make a big difference to our customers.

If you are looking for a business opportunity where you are completely in charge of your future, with top notch support from ENECON, then this may be what you have been looking for. It was for me."
---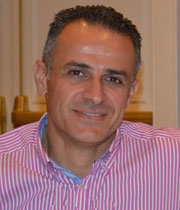 Andreas Kyriakides
ENECON Distributor for Greece and Cyprus since 2012
When back in 2011 I found out that ENECON was looking for a representation in Cyprus, I made my research and it did not take me much time to realize that I related to their philosophy…PRODUCTS, SERVICE, VISION.

Without hesitation I began my journey of running my own business, being my own boss, but at the same time being supported and surrounded by industry professionals. This journey was not an easy one, but I remained focused and following ENECON's guidelines and advice, I saw my earnings and clientele list grow significantly. Today I am proudly representing this prestigious organization for both Cyprus and Greece and only look in the past years to learn from my mistakes.

ENECON will train you, will challenge you and will always be there for support but you first have to believe in the products and the only way to do this is to go out there and start applying them. No matter where you live, with over 30 high performance polymers and with each one of them able to support numerous applications, an ENECON distributor can generate a sale in just about any industry in any part of the world. Like all distributors around the globe, I am glad to see that ENECON's research and development is a continuous process and this keeps us alert and optimistic that ENECON is always growing, helping us to grow with them.

As founder and owner of ENECON Mesogios Ltd since 2012, I am a strong believer of ENECON's philosophy and I am constantly aiming to relate this to clients in Cyprus and Greece. REPAIR – DON'T REPLACE, three words that played a significant role in my decision to invest money and time in order to set up this business from nothing and now proudly claim of servicing significant clients throughout the marine and industrial world of both Greece and Cyprus."
---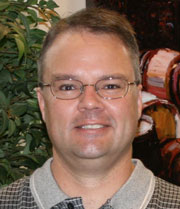 Wes Amos
ENECON Distributor for Ontario Canada since 2009
ENECON Ontario is extremely proud to represent ENECON Corporation by serving customers in the province of Ontario (Canada) since 2009. As the owner of ENECON Ontario, I have the unique privilege of dealing with the ENECON Corp team at all levels. I've spent almost 20 years serving customers in heavy industry and worked for large multinational companies, public and private, in a variety of technical, sales and general management positions so it's natural for me to make corporate comparisons. In every respect, ENECON Corp is a "class act", from the superb treatment afforded to me and my team during "day-to-day" interactions to complicated technical discussions or higher level business strategy sessions, the focus is always on bringing value to the end user. In doing so, they treat everyone involved in this process as a treasured and valued customer, including all of us here at ENECON Ontario because they truly value their field force.

They "tell the truth, the whole truth and nothing but the truth" which makes it a privilege to be part of a corporate culture with superb ethics and success principles that have built something many of us affectionately refer to as the ENECON Family. ENECON Corp has allowed me to achieve my dream of business ownership while being able to serve customers with specialty products backed by a team who has never let me, my associates or my customers down, not even a little."
---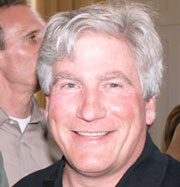 Martin DeSerres
ENECON Distributor for Quebec Province, Canada Since 2001
I joined the ENECON family almost 10 years ago as a distributor and since day one, it has been a wonderful adventure. When I first met the people at ENECON, I already felt welcomed because everyone made everything easy for me. I have never seen a closed door or people trying to avoid me, as a matter of fact, everyone was anxious to help me. For the last ten years, I grew my business and every time I needed help, I knew where to find it. One of the things I appreciate the most from ENECON is their marketing skills. Not only are they very active in developing new and exciting products, but they make sure they support those products as well as us, the front line people. A phone call or an e-mail will never be felt unanswered at ENECON, which is very uncommon these days, and for me that has big value. I use to call the people at ENECON my "work colleagues" but not anymore, today, I call them "my friends" and I'm glad to be a part of this worldwide and always growing family."
---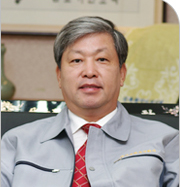 J.W. Kim
ENECON Distributor for Korea Since 1998
Through more than 15 years of experience with ENECON, I am been proud of the superiority and quality of the product line which is the key reason my clients continuously need ENECON products.

The public relations of ENECON are incredible. The worldwide and real time updates of products & applications bond the distributors in the world as one.

I am impressed by the truthful relationships of the ENECON Family in that we always encourage and help each other mutually. In this regard, I am absolutely proud and appreciative of being an ENECON Family member."
---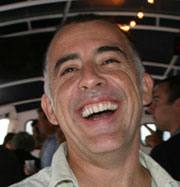 Matt Kenna
ENECON Distributor for Australia Since 2005
Working with ENECON has been a wonderful experience, to be able to grow my own business with all that entails whilst being supported by a first class manufacturer enables us to know that we can provide the customer with first class service and products. This ensures repeat business and creates that SNOWBALL which ensures the growth of my business and ENECON'S!"
---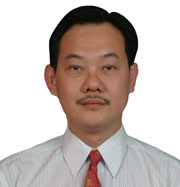 Andy Pranata
ENECON Distributor for Indonesia Since 2003
The most beautiful part of ENECON business is only using SIMPLE TOOLS even to do BIG BUSINESS and the wide range of products can cater to different kinds of industries from small to big accounts.

Thanks to ENECON for giving our company diversified business from conventional trading business to projects and repair business."
---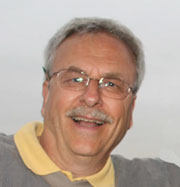 Dieter Neuhauser
ENECON Distributor for Western Germany Since 2005
We signed our contract for exclusive distributorship here in major parts of Germany with ENECON in Sept. 2005. After completing major preparations for marketing and sales tools, we basically started our market approach in early 2006. Now, some 5 years later, we are proud to report, that we could establish ourselves as major partner for industrial and commercial clients in the field of repair, protection and enhancement of machinery, equipment and civil construction.

Even though we attended in 2005 an initial educational seminar at ENECON`s headquarters, we obvious needed substantial support for many technical and application issues in the course of the project opportunities that we were focusing. We are very glad to report, that whenever we needed any of this support, the ENECON specialists responded to our requests and queries without delay and substantial information and recommendation. All and any contacts with the ENECON headquarters were dealt in very warm, friendly and professional atmosphere.

As we completed numerous project in the recent years, summing up to our Reference List with presently some 300 applications, we can confirm, that the quality of the ENECON products confirm to the highest industrial standards. Today, after many critical applications, we are confident, that some major ENECON products provide even unrivalled quality and physical / chemical properties.

Looking back to our 5-years history with ENECON and in the German market, we can confirm, that we have no reason to regret our decision signing the mentioned distributorship contract with the ENECON Corp."
---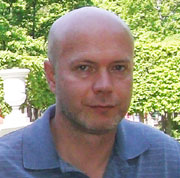 Artemy Balandin
ENECON Distributor for Russia since 2010
ENECON Russia joined the ENECON Family in 2010. Today, after the successful completion of many projects, we and our customers alike are convinced that there is no problem the ENECON products cannot solve. We are able to ensure the highest quality and durability of the repaired components and plant structures."