Do you have what it takes?
ENECON is a recognized leader in the United States, as well as in over 65 countries, in the multi-billion dollar repair and maintenance industry. Our high-tech products help maintenance professionals in almost every industry solve a host of fluid flow systems problems as well as plant life extension issues. Our products are made in the U.S. from raw materials sourced from U.S. based companies.
Call us today: 1-888-436-3266
We Are Looking for Talented Entrepreneurs in the U.S.
To give you an idea of the kinds of products we sell and the customers we sell to, please have a look at our introductory video.
"Any facility that has pipes and equipment carrying water, chemicals, or oil is a potential customer; any operator of motor vehicles, heavy equipment or marine vessels is a potential customer. In short, just about every facility is a prospect and potential customer for ENECON's fluid flow systems performance enhancement products and services. The business opportunities are simply incredible!"
- Edward Krensel, Chairman & C.E.O.
15 of the most frequently asked questions
by prospective ENECON Distributors
There is an initial inventory investment required of $85,000 - $200,000, depending on the size and commercial potential of the territory in question. This investment is strictly for inventory that a distributor will resell in his/her territory for at least $170,000 – $400,000. ENECON does not charge any franchise fees or royalties of any kind. All ENECON products are made in the U.S.A.
We sincerely invite you to take the first step...
Sign up for ENECON's latest Repair – Don't Replace solution
---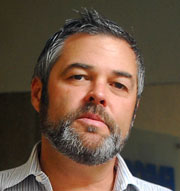 Peter Ottke
ENECON Distributor for Chile since 2008 / ENECON Distributor for Northern California since 2013
ENECON Chile has been happily representing ENECON Corporation, and its family of products, in Chile, since June of 2008. From the very beginning we felt as if we were a part of something special and part of a great family. The support that we have received from the very first day is second to none. I will never forget the first time I met Ed, Andy, Mike, and the entire ENECON team. Their enthusiasm, drive and encouragement was very evident. There is a lot to know when one gets started and we have never felt alone or without the needed support during this process. ENECON has been right there with us every step of the way.

The support, know how, and encouragement from headquarters is reconfirmed every time we have a question or inquiry regarding product or an application. We know, and feel, that ENECON is there for us, which is nothing minor, considering that ENECON USA supports over 63 distributors around the world!

ENECON is second to none and we are extremely proud to be a part of this incredible family!"
---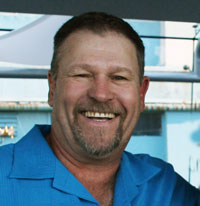 Ted Griffith
ENECON Distributor for Tennessee since 2007
I have been in the polymer composites industry for over 35 years, and have been a distributor in Tennessee with ENECON since 2007. I had known Andy and Ed for years, after being involved in another polymer company with them and respected them as successful entrepreneurs. When I had the opportunity to move to Tennessee and open a new repair and maintenance solutions distributorship, I decided it was time to move on from the previous company. I contacted Andy in 2006 about coming on board as a distributor with ENECON, and the rest is history. ENECON, not only has the best products in the industry, but the technical know-how, marketing and engineering support for any new distributor to get a jump start in the business, Also, their high performance polymer composites are made in the USA which make a big difference to our customers.

If you are looking for a business opportunity where you are completely in charge of your future, with top notch support from ENECON, then this may be what you have been looking for. It was for me."