METALCLAD, ENECLAD, FLEXICLAD, & CHEMCLAD Used To Repair & Protect Rooftop Air Handler Unit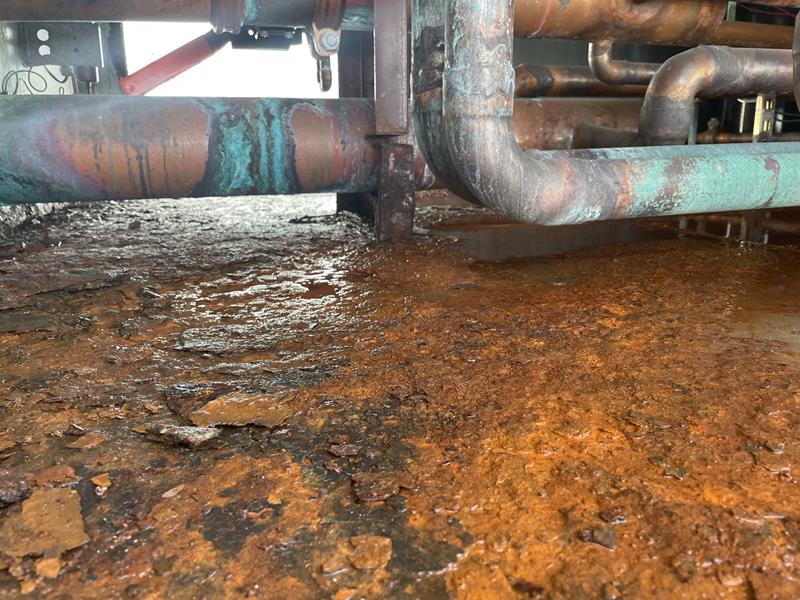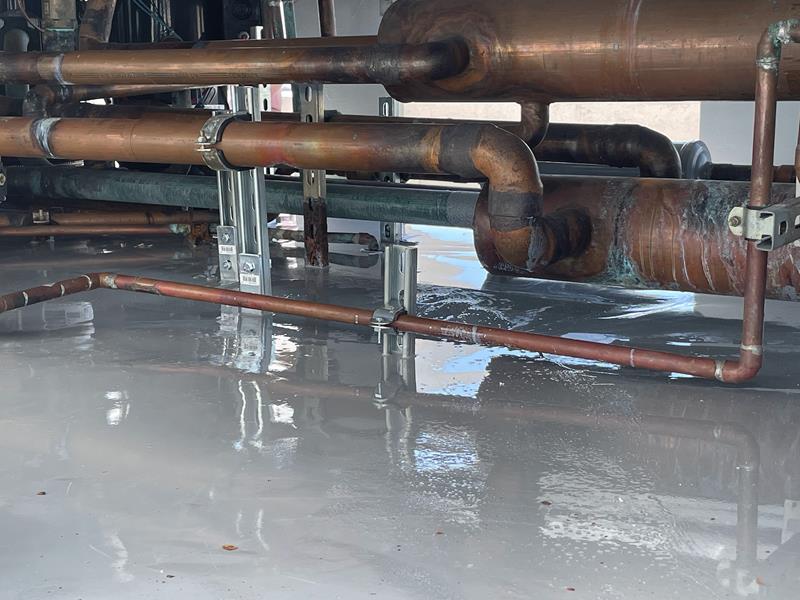 This rooftop air handler unit is located on the roof of 19 storybuilding on the coast of western Florida. After years in service and exposure to an extreme salt air environment the unit was suffering from significant corrosion damage.
The air handler's compressor section, coil drain cabinet pan, and air inlet chamber were very corroded and leaking. The building's management was considering replacing the unit.
The local ENECON Field Engineering Specialist was contacted first and asked to provide a more inexpensive solution to this problem.
The areas to be repaired were mechanically prepared using a hand grinder and then cleaned sufficiently.
A combination of DurAlloy and sheet metal were used to make necessary repairs to the air inlet chamber of the unit. FLEXICLAD ER was used on the sheet metal seam joints and ENECLAD SPS was used to pitch the cabinet pan towards the drain to ensure proper drainage.
Finally, CHEMCLAD GP was used to protect all of the internal surfaces from future corrosion. The management was very happy with the results as well as the considerable cost savings.
---
Ask an ENECON Tech