Damaged Front Entrance Staircase Repaired at Hospital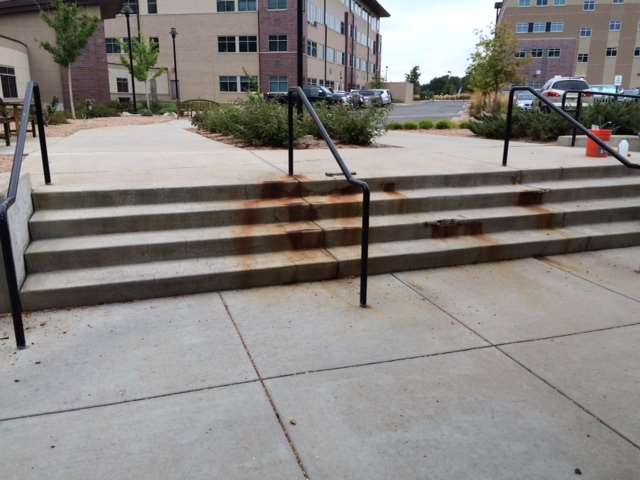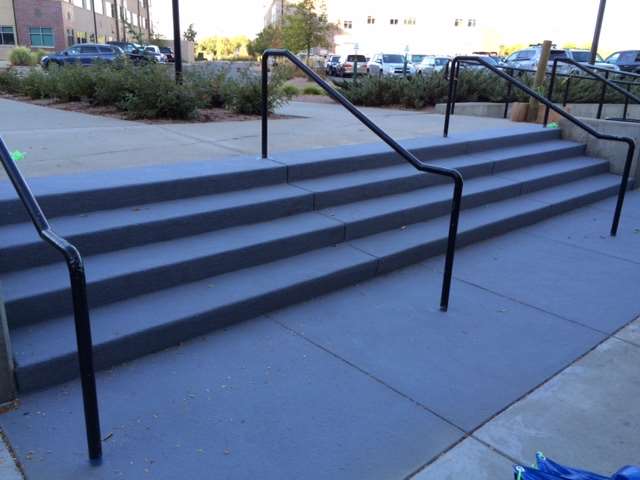 After 12 short years of use, the front staircase of this hospital was experiencing cracking, crumbling, and horrific staining due to harsh exposure from the elements. The staircase accumulated additional damage from routine de-icing procedures during the unforgiving winter season.
The staircase had areas of missing concrete, and an abundance of broken stair noses. Thankfully ENECON was able to alleviate the hospital's safety to a level better than ever.
The stairs were initially cleaned with lemon juice for stain removal purposes. Broken stair noses and concrete voids were restored with DuraQuartz, a product for the finest concrete repairs. To finish up, three coats of DuraFill broadcast system were applied, filling seams in the concrete steps.
This application was an improvement that remedied the public safety hazard; the repair of the stairs has been referred to as "better than 100%" by the client. Not only did ENECON help to significantly improve safety conditions, but also helped the client save close to $15,000 by avoiding a complete staircase replacement.
---
Ask an ENECON Tech