Concrete Steps Look Like New After DuraQuartz Repair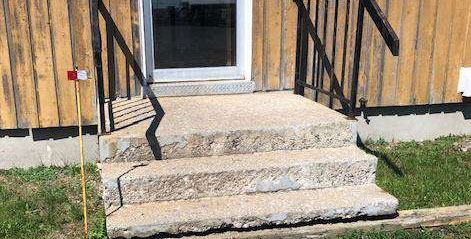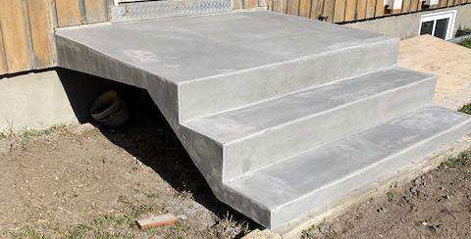 These concrete office entry steps in Canada were deteriorating due to years of snow accumulation, shoveling, salts and de-icers, freeze/thaw cycles and general everyday wear.
To solve this problem the company owner had two options:
Completely remove and replace with new concrete steps, which could take a week or more to construct and 28 days to cure.
Repair the steps in one day with ENECRETE DuraQuartz.
Wisely, the owner chose DuraQuartz as the solution to this problem because of its versatility, extraordinary adhesion, chemical resistance and outstanding compressive strength.
EC-083 – Canadian Steps Look Like New After DuraQuartz Repair
---
Ask an ENECON Tech