Canadian Hospital Uses DuraQuartz To Repair Hallway Floor Seam Joint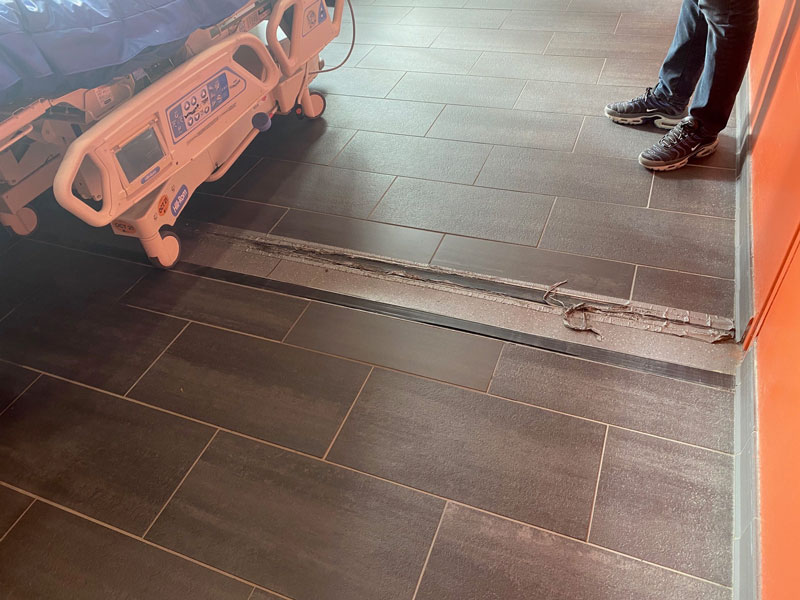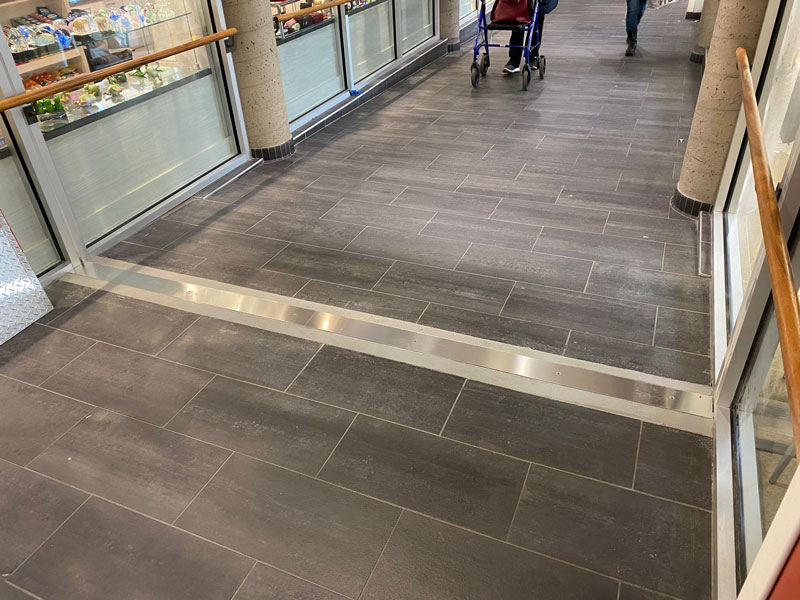 This floor expansion joint in one of the major hospitals in Montreal, Canada, needed to be replaced. Its condition was worsening every day because of constant traffic in the hospital hallway. The hospital had to temporarily fix and then re-fix the joint almost every other day, with duct tape. This was creating a tripping hazard for patients and hospital staff.
The hospital's maintenance manager contacted ENECON's exclusive distributor in Montreal to help find a solution and permanently fix this joint. The hallway could not be shut down and had to remain open during the day, so the work was done at night while there was less activity.
An airtight enclosure with a HEPA filter was constructed around the area to contain any dust. The old joint was removed and the area was manually prepared and cleaned.
ENECRETE DuraQuartz was used to build back the joint sections and an aluminum floor expansion joint cover was set on to the DuraQuartz.
This work took two nights to finish. During the day a small aluminum bridge was constructed by the application team to protect the joint from the regular daily hallway traffic.
---
Ask an ENECON Tech