DuraFill Used to Create Decorative Slip Resistant Surface on Deck of Canadian Houseboat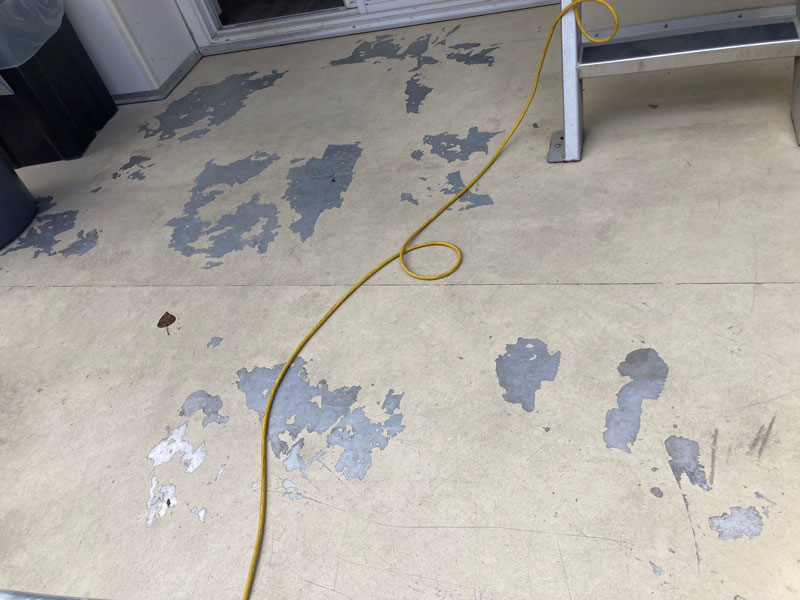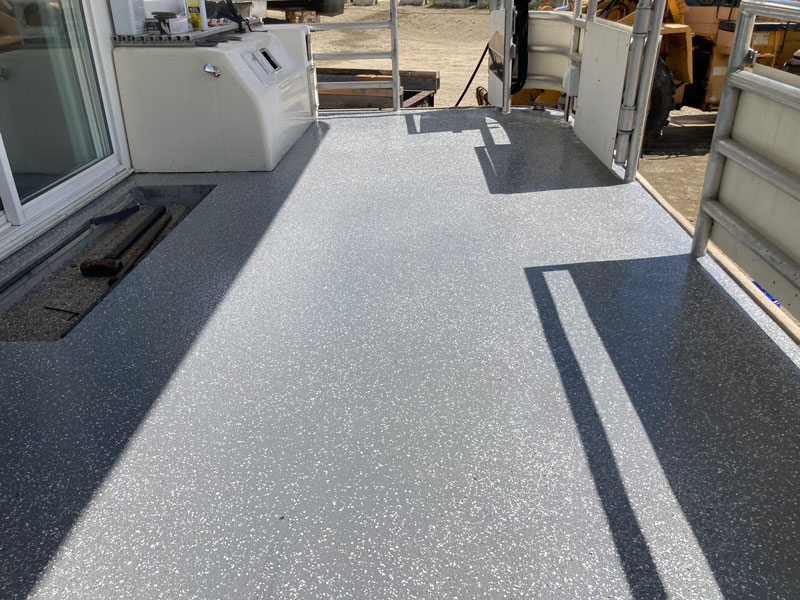 Rental houseboats on Canadian lakes are very popular in the summer months. The owners must keep these boats in outstanding operating condition for their guests.
One problem a particular owner was facing was failing slip-resistant coatings on the front and back aluminum decks of a boat. The local ENECON Distributor was contacted to help find a slip-resistant solution that wouldn't damage in the sunlight.
The original, failed coating was mechanically removed from the approximately 500 sq. ft. of decking, then the surface was roughened and any damaged areas were repaired with DuraFill mixed with locally sourced sand.
A layer of DuraFill, tinted gray in the field, was applied, followed by a broadcast of gray & white decorative flakes and slip-resistant quartz aggregate. A final layer of ENECLAD UVR, ENECON's UV resistant top-coat was then applied.
This project was completed in only two days. The owner of the boat was so happy with the results, that dozens of more boat decks have been scheduled for a similar treatment.
---
Ask an ENECON Tech