The ENECON team fixed a concrete floor inside a locomotive repair facility using DuraQuartz.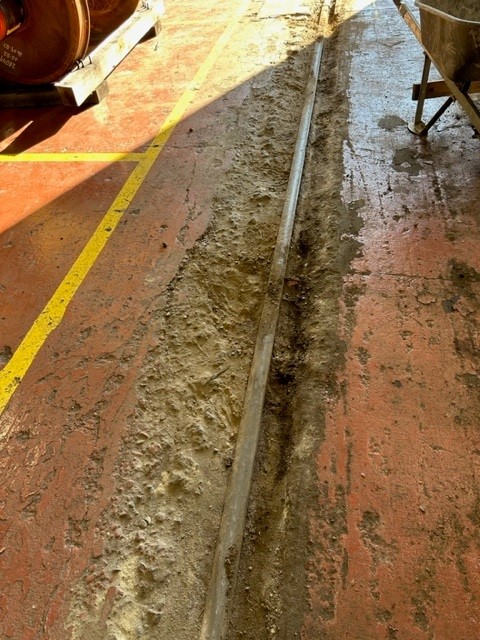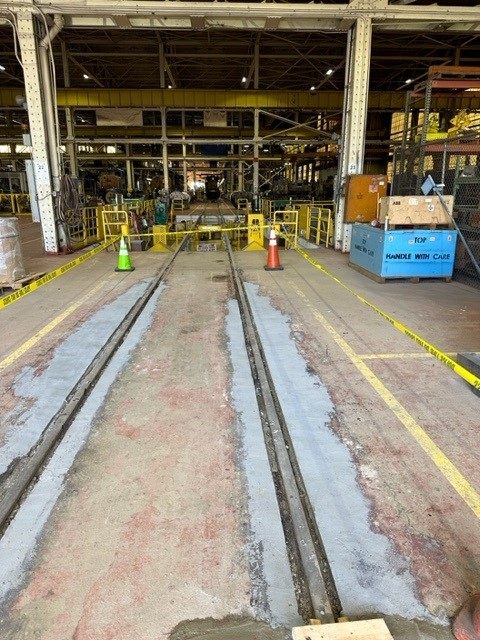 A locomotive repair shop in West Virginia had some severely damaged concrete that was slowing down repairs and was also a potential safety hazard.
The damage was along rails used to move locomotives in and out of the shop for repair.
The shop's maintenance team contacted the local ENECON Distributor to repair the concrete while also minimizing critical locomotive repair down time.
The loose concrete alongside both rails was completely removed and the area was then high pressure washed.
Excessively deep voids were partially filled using new quick-setting concrete.
Forms were then built alongside the rails where the concrete had eroded and DuraQurtz primer was applied. DurQuartz was then used to build back the concrete.
This job was completed in just two days with minimal downtime to the repair shop.
---
Ask an ENECON Tech