A Water Treatment Plant Uses DuraWrap and DuraQuartz to Salvage Sludge Discharge Pipes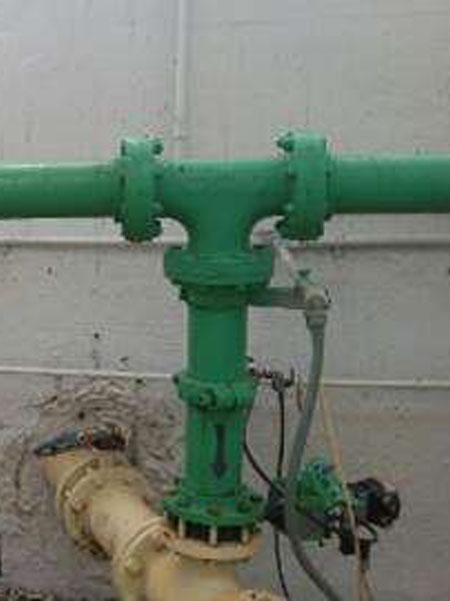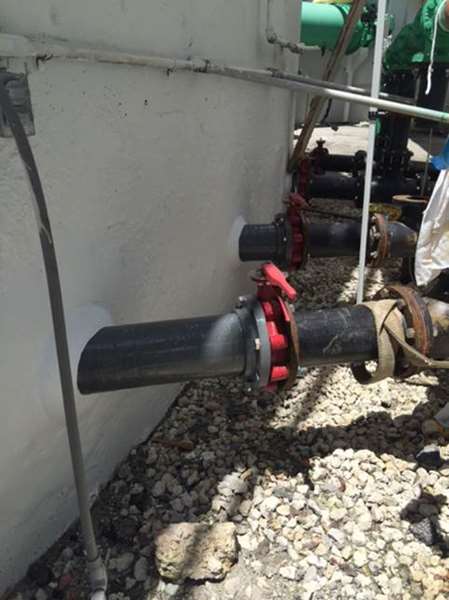 Built in 1927, one of the oldest wastewater treatment plants in Florida was facing a potential $500,000+ sludge discharge pipe replacement. These pipes are embedded in a concrete tank wall. Replacement of these pipes would require that the tank wall be demolished and rebuilt.
The ENECON Field Engineering Specialist recommended the DuraWrap Carbon Fiber Pipe Wrap System to save these critical pipes.
The concrete walls and pipes were first grit blasted. The pipes were then primed with DuraWrap Primer and the carbon fiber was wetted out with the DuraWrap Polymer. The tank's vertical concrete wall was then repaired with DuraQuartz LW.
This repair cost the plant approximately $6,000, half-a-million dollars cheaper than a pipe replacement!
---
Ask an ENECON Tech