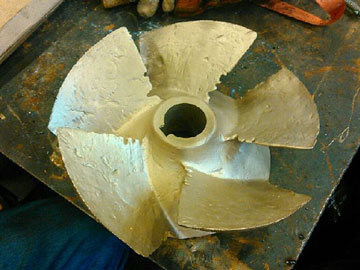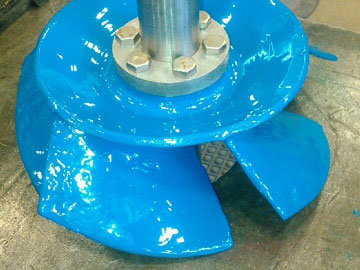 This pump impeller from a Louisiana water treatment plant was headed to the scrap heap. Normally, an impeller in such bad condition would be replaced. The pump repair shop decided to contact their local ENECON Field Engineering Specialist to find an alternative solution.
The impeller was first grit blasted down to a white metal finish. The damaged veins were rebuilt with CeramAlloy CP+AC. The entire impeller surface was then given two coats of CeramAlloy CL+AC.
Repairing this impeller instead of replacing it saved the customer over $6,000. The entire project was completed in just three days. A replacement would require an eight week lead time. This is a classic example of the benefits associated with repair vs. replacement.
---
Ask an ENECON Tech