Water Main Pipe At Australian Steel Mill Repaired With DuraWrap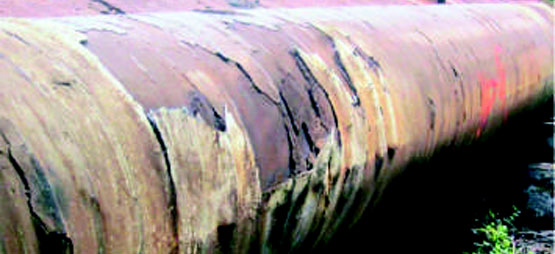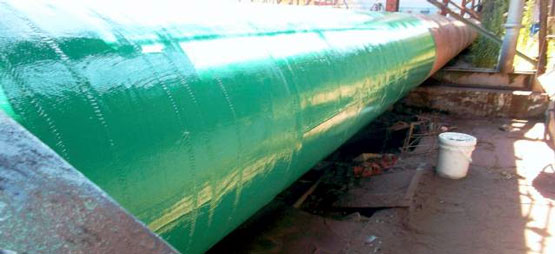 This water main pipe located at an Australian steel mill was constantly exposed to hypochlorite fall out from a nearby cooling tower as well as being in contact with sludge from the mill's process.
Even though the pipe was previously repaired with a 'tape-like' product, the pipe was showing signs of advanced corrosion in this aggressive chemical environment.
ENECON's Exclusive Distributor in Australia was contacted to provide a cost effective and durable solution.
The proposed repair method required abrasive blasting to remove all traces of the old, failed protective wrap and the corrosion.
CeramAlloy CP+AC was first used to repair the heavily corroded areas of the pipe. This was followed by an application of the DuraWrap Carbon Fiber Pipe Wrap System, because of its extraordinary physical properties.
After full cure was achieved, the pipe was then protected with a custom colored CHEMCLAD GP to protect the pipe from exposure in this harsh environment.
---
Ask an ENECON Tech