DurAlloy, CeramAlloy, and Carbon Fiber Repair Dredge Ship's Spool Piece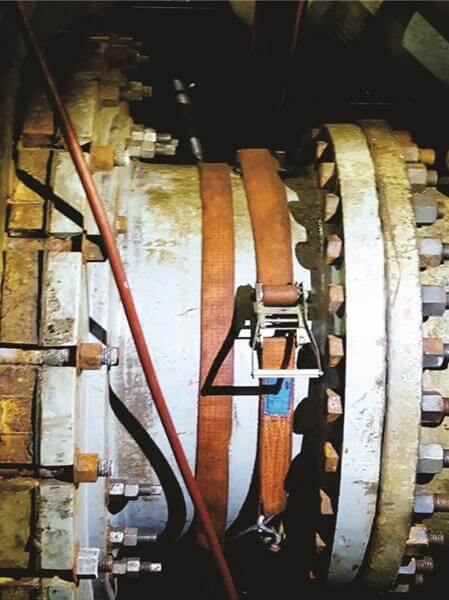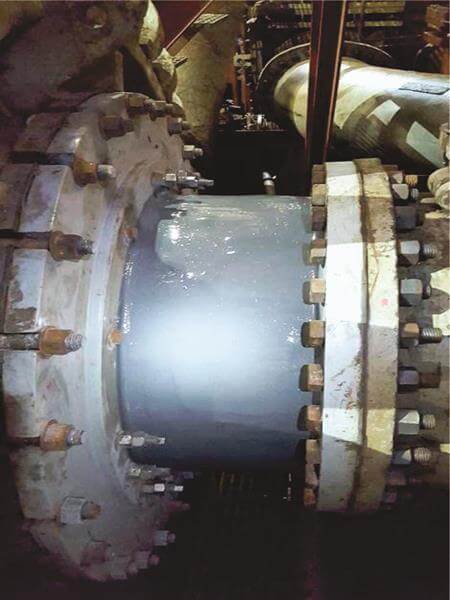 The spool piece in the image below was a fabricated replacement piece for a hopper dredge. During the installation and testing of the spool piece several pinholes were found.
It would have taken three months to fabricate and install another new spool piece.
The local ENECON Distributor was contacted and asked to find a quicker and more cost effective solution.
The area with the pinholes was first vacuum blasted and the holes were repaired with DurAlloy. CeramAlloy CP+AC was then applied followed by a layer of carbon fiber wrap.
A second layer of CeramAlloy CP+AC was applied. CeramAlloy CL+AC was applied as a final topcoat to encapsulate the entire repair.
This repair saved the dredge's operators about $25,000. The results were so impressive that the ENECON Distributor was awarded additional repair work on the dredge.
---
Ask an ENECON Tech