CeramAlloy Protects Critical Cooling Water System Components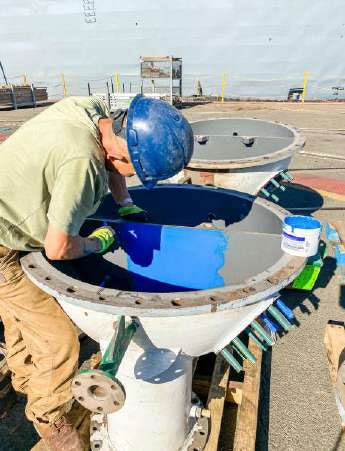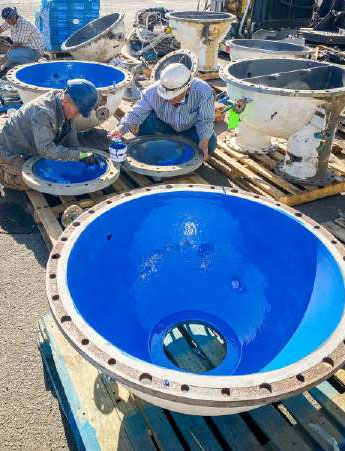 When it comes to superior protection of its most critical components, the U.S. Navy routinely turns to ENECON and specifies METALCLAD CeramAlloy CL+AC to repair and protect its fluid flow components from erosion & corrosion damage from sea water.
After each cooling water system component was carefully grit blasted to a 3 mil profile, and inspected, ENECON NorCal then coordinated the application of two coats of CeramAlloy CL+AC, first coat gray and second coat blue.
These components are now protected better than new and ready to be re-installed on the vessel.
---
Ask an ENECON Tech