ENECON's DuraWrap Carbon Fiber Pipe Wrap System Repairs & Protects Large Water Treatment Plant Pipes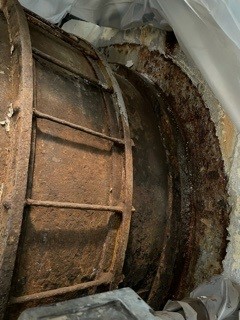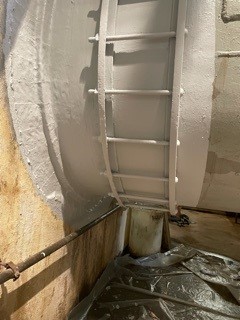 Large, underground pipes located at a water treatment plant in the northeastern US were leaking after years in service and gradual corrosion. The plant needed a solution that would not only stop the leaking, but also protect these pipes from future corrosion issues.
The local ENECON Field Engineering Specialist was called in and he recommended an installation of DuraWrap, ENECON's Carbon Fiber Pipe Wrap System.
The pipes were first grit blasted to a 3 mil, white metal profile. Since the pipes remained in service, any active leaks were stopped with METALCLAD SpeedAlloy QS and SpeedAlloy. Any other problem areas with pitting or corrosion damage were repaired with the DuraWrap Primer.
The carbon fiber was then applied to the pipes to restore their integrity. A final encapsulation with ENESEAL CR was done to help prevent any surface corrosion on the pipes in the years to come.
---
Ask an ENECON Tech