CeramAlloy Repairs and Protects Heat Exchanger End Caps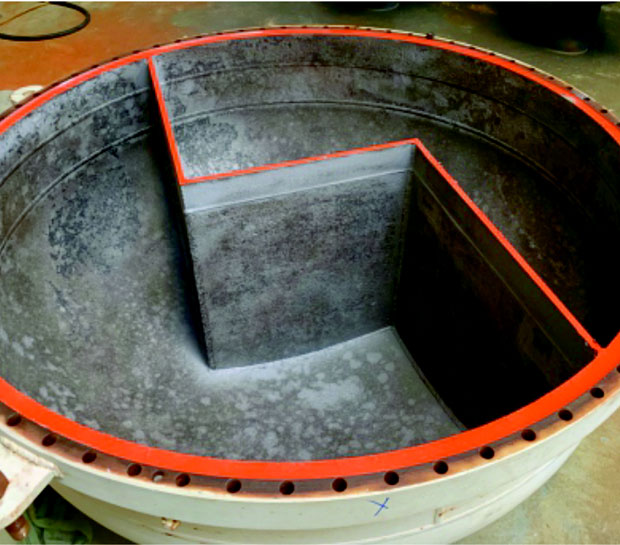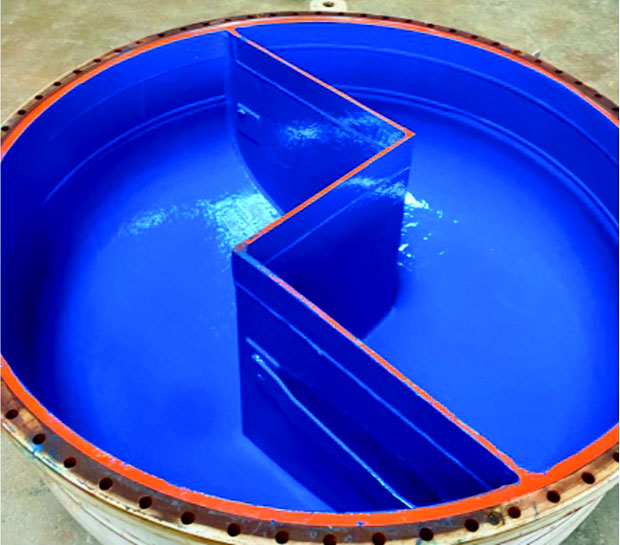 While being dismantled for regular maintenance it was observed that the internal surfaces of these heat exchanger end caps were suffering from severe erosion due to continuous, pressurized hot water flow.
ENECON's Exclusive Distributor in France was contacted to provide a repair and protection solution.
After, grit blasting, vacuuming and degreasing all surfaces, repairs to any damaged areas with CeramAlloy CP+AC were made.
Two coats of CeramAlloy CL+AC (first gray, then blue) were then applied to each of the two end caps.
This application was completed in 24 hours, allowing the petrochemical plant's maintenance team to return these heat exchangers to service with very minimal down time.
---
Ask an ENECON Tech