Split-Case Pump Repaired and Protected with CeramAlloy and DurAlloy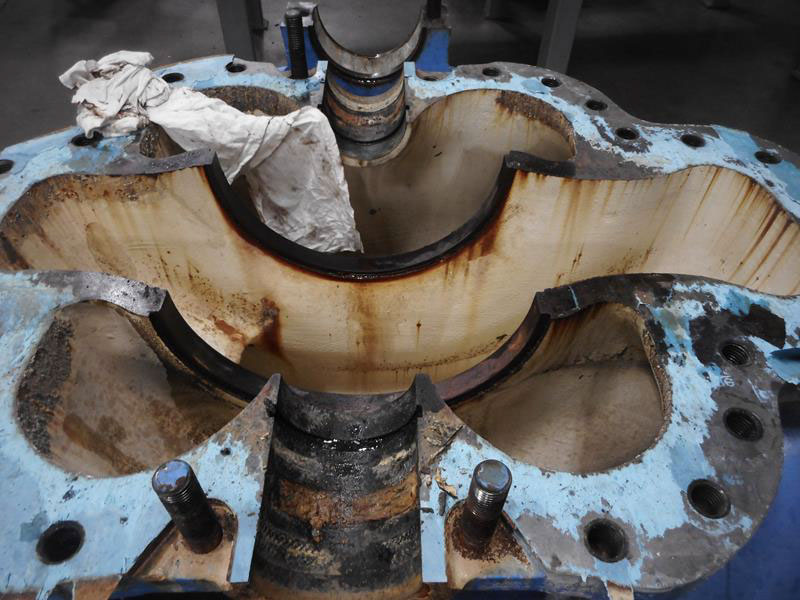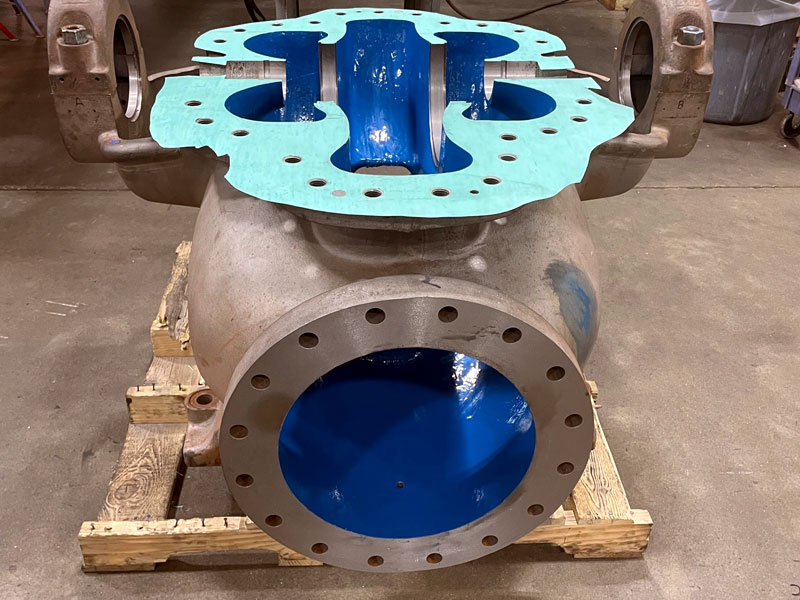 A chemical plant in Texas uses this split case pump to move water with entrained solids.
The pump was removed from service and taken to a local pump repair shop for regular erosion and corrosion damage maintenance and repairs.
After protecting the flange face with tape, the inside of the pump was grit blasted and minor repairs were made with METALCLAD DurAlloy.
Two coats of CeramAlloy CL+AC were then applied to the pump interior. The first coat in gray and the topcoat in blue.
A new flange gasket was installed and this pump went back into service with outstanding erosion and corrosion resistance.
---
Ask an ENECON Tech