CeramAlloy Used to Protect New Vertical Pump Column Headed to Texas Energy Plant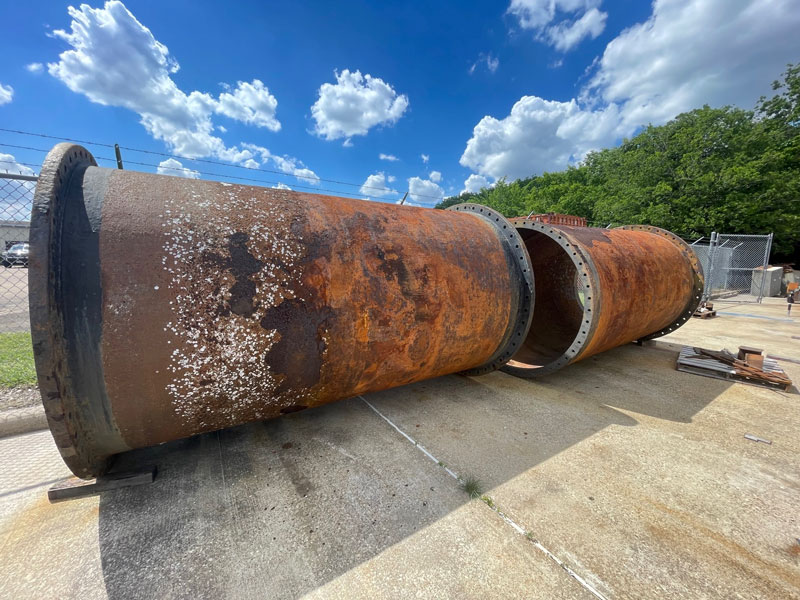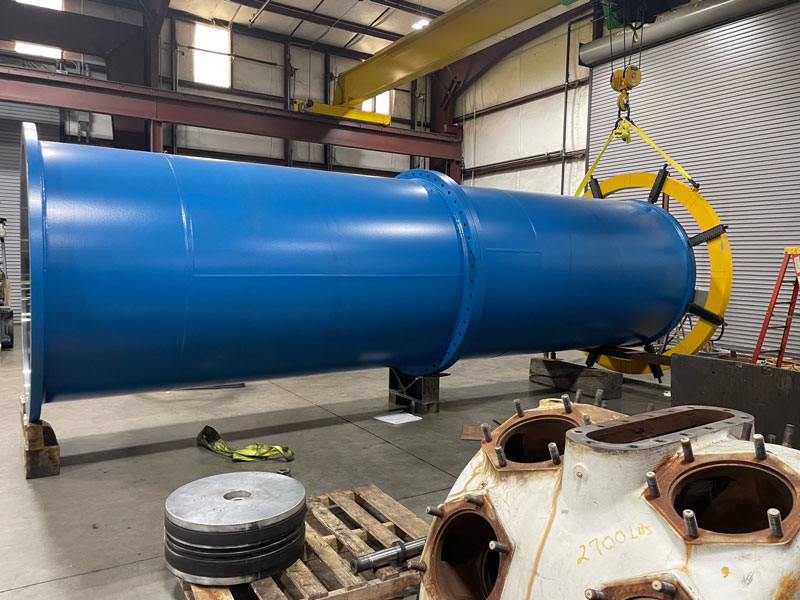 This vertical pump column is 6.5 feet in diameter and 22 feet long. It had been in service for many years at a Texas power plant pumping brackish cooling water to a steam condenser.
As you can see in the top photo, the corrosion was so severe the it could not be repaired and it was taken out of service. The walls of the column had become too thin and would not meet standards.
A new column section was ordered from the manufacturer and before the column was delivered and put into service the maintenance team wanted to prevent this new column from experiencing the same corrosion as the previous section.
The new column was grit blasted and coated with two coats of CeramAlloy CL+AC.
CeramAlloy CL+AC will provide this new column with outstanding erosion and corrosion resistance for many years to come.
---
Ask an ENECON Tech