Deep holes and large repairs can, technically, be done with concrete or other cementitious products. But when these fail, or time is short, or the physical circumstances of the project make it impractical to use this products, ENECRETE DuraFill™ is the solution.
DuraFill is strong [10,000 psi compressive strength], and, as a polymer, weather and chemically resistant.
ENECRETE DuraQuartz™ [15,000 psi compressive strength] can also be used for "smaller" projects.
As with any project, often several ENECON products work together to create the perfect solution.
---
Case Study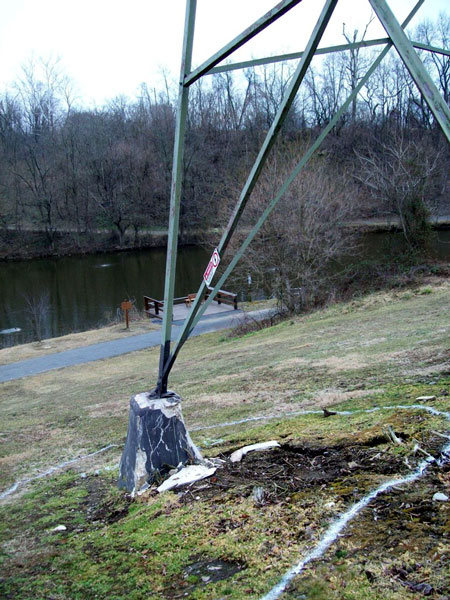 Here we see one of the concrete supports for a 100 ft. electrical tower, not easily accessed by large equipment. The concrete base has failed due to weathering and previous concrete patches and coatings have failed.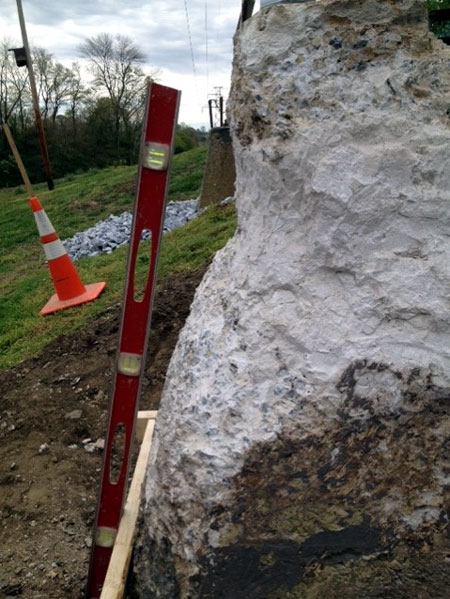 Once the degraded concrete has been removed, you can see how much material is missing.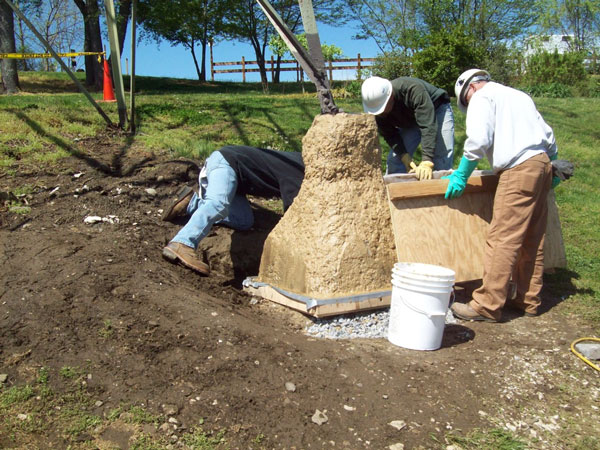 The remaining concrete is firm. It is "primed" with DuraFill to assure intimate contact of the repair mixture with the substrate. Forms are built on site to make the repair.
DuraFill is mixed with locally sourced sand and pea gravel to a pourable consistency.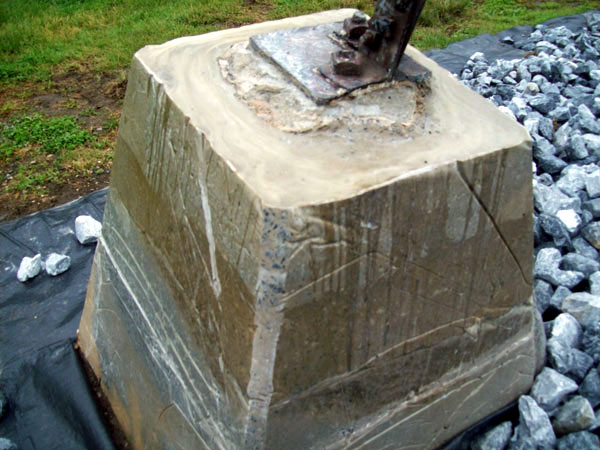 After 1 day, the forms are removed to reveal the repaired support base.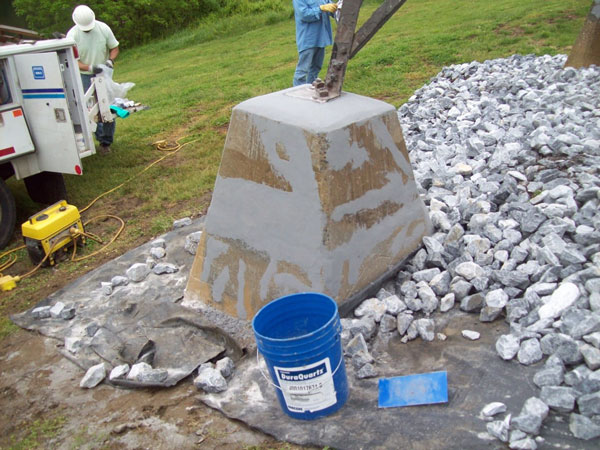 ENECRETE DuraQuartz™ is applied to smooth out the surface from the marks left by the plastic sheeting used between the wood forms and the repair.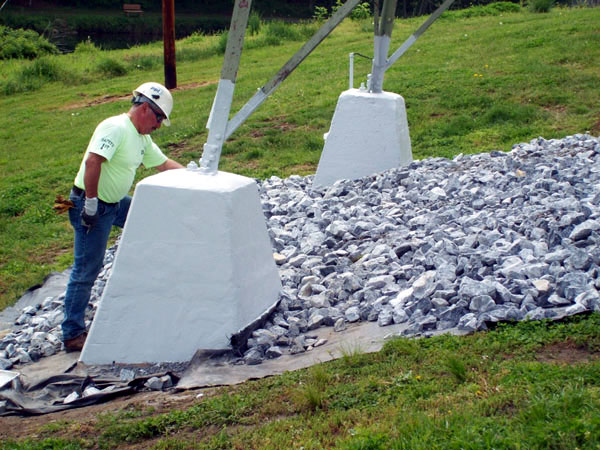 ENESEAL CR™ is applied to the repair and onto the metal to protect the metal against corrosion and make the finished support more attractive. Note the same coating was applied on all other bases also.
---