What does it take to make a maintenance manager say, "Repair – Don't Replace®"?
Picture this: You're the maintenance manager at a steel plant and you are facing having to tell your company that you have to remove a roof of a building, use a crane or helicopter to remove a tank, and then replace it with a new one. This would have cost hundreds of thousands of dollars and is not something the maintenance manager would be happy to have to do, especially when the company takes pride in being frugal.
The maintenance manager in question had worked with ENECON® previously so decided it was worth seeing what we could come up with. He was thrilled that we could help for both timing and financial reasons. He had called about a week before the plant shut-down and the tank had many leaks to deal with.
We went to work and repaired the holes with METALCLAD® DurAlloy® and then coated it with CHEMCLAD®. METALCLAD® DurAlloy® is a multi-purpose, non-sagging polymer composite paste which quickly cures to a metal-hard material. CHEMCLAD® SC is a polymer system used for creating an outstanding corrosion and chemical resistant, protective coating on all types of equipment and structures.
Between getting the tank fixed during shutdown and saving hundreds of thousands of dollars, this is why this steel plant maintenance manager believes in repairing not replacing.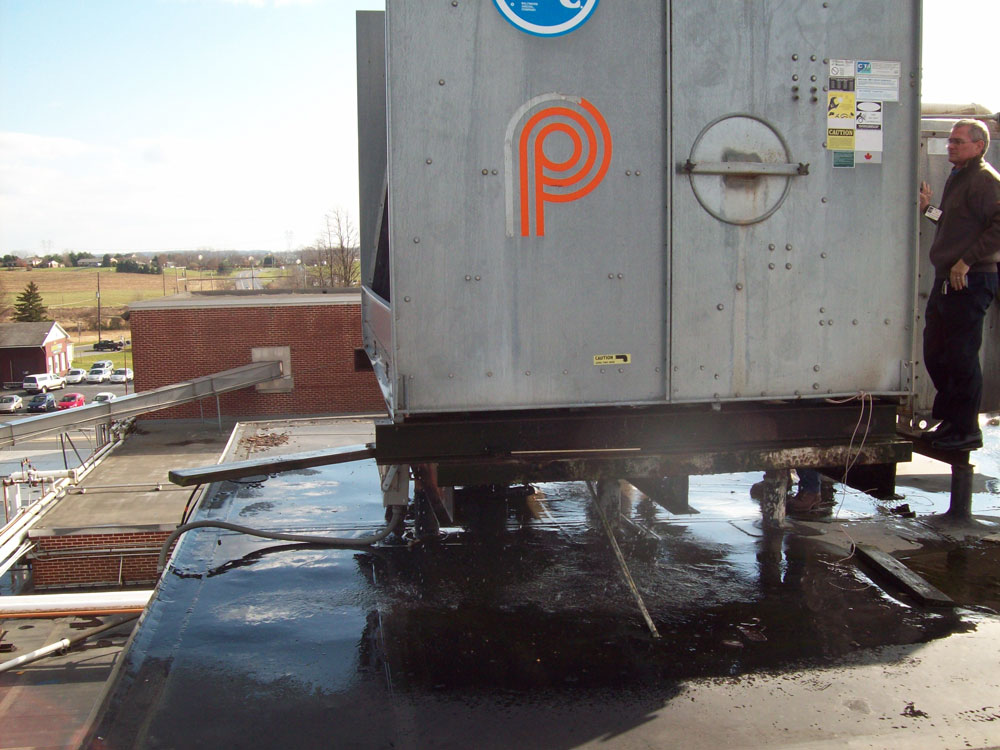 Leaky Tank in Need of Repair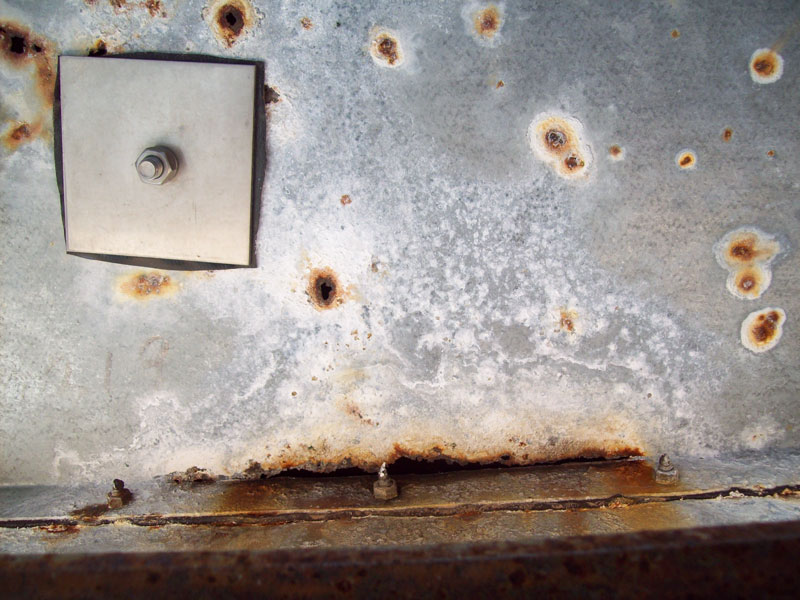 Rust, Corrosion and a Big Hole in the Tank Prior to Repair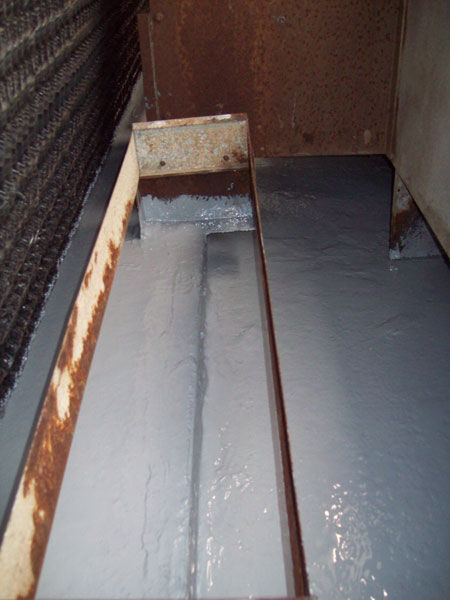 Tank repaired and protected…thousands of dollars saved!