So luck would have it that the HVAC system of a hospital in Illinois was on the top floor. The system then leaked, affecting the concrete beneath it. Where was this concrete? It was in the operating room that happened to be below it. Operating room. Water. Condensation. Not a good combination.
A second challenge was that the access to part of the affected floor was limited. The creative team used a pump sprayer and a liquid coating so that water would bead up like it does on glass. Next ENESEAL MP was used. The surrounding areas were protected by CHEMCLAD SC and now the room is protected from future leaks or condensation.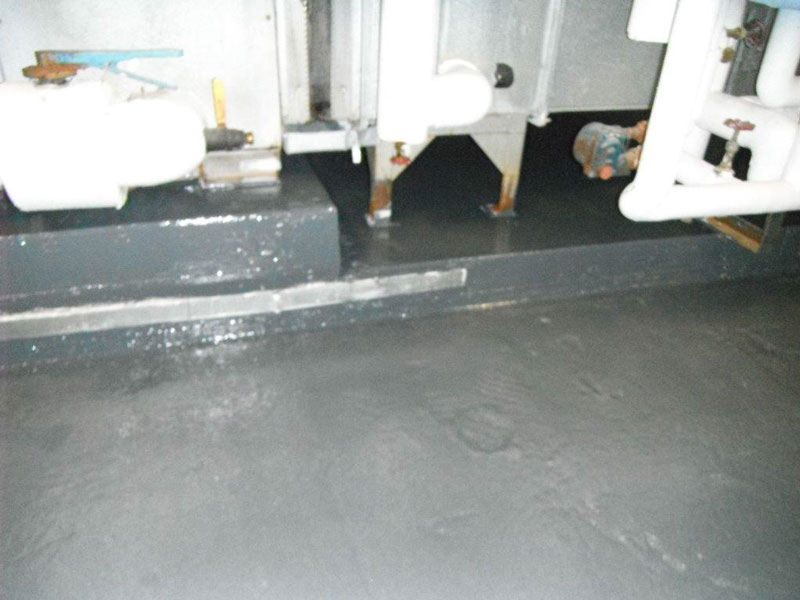 The flooring – now repaired and protected by ENECON.