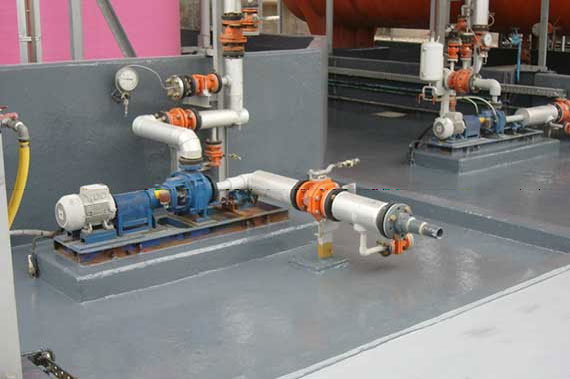 Chemicals, whether common or aggressive, can cause damage to all areas of a facility such as flooring, machinery & equipment, pipes, tanks, containment areas, concrete and structures. When faced with the aggressive properties of many types of chemicals, industrial facilities understand the value in turning to a world-leader in the manufacturing of chemical resistant coatings.
ENECON provides two types of chemical resistant coatings that provide the chemical protection you need. CHEMCLAD SC provides outstanding chemical protection from many of the common chemicals that facilities use, like oil and gasoline. To see the complete list of chemicals that CHEMCLAD SC can be used for, click here.
Some industries must operate with more extreme chemicals like hydrochloric acid, sulfuric acid, nitric acid, alkalis, and solvents. For these and many other destructive chemicals, CHEMCLAD XC provides optimum chemical protection for your machinery, equipment and structures. For a complete list of chemicals that CHEMCLAD XC can be used for, click here.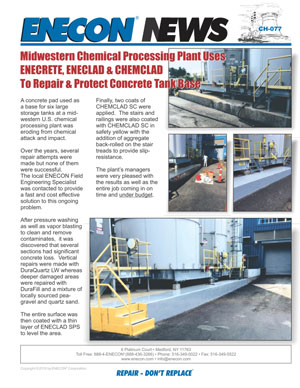 Midwestern Plant Uses ENECRETE, ENECLAD & CHEMCLAD