These wicket gates for a Francis turbine direct high flowing water so that it hits the turbine blades at the most efficient angle. When not properly protected, these wicket gates suffer from constant erosion / corrosion. The majority of companies will discard their worn out wicket gates and then purchase very expensive new gates for their Francis turbine.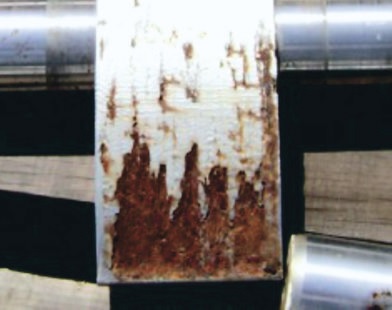 Frustrated at continuously having to discard their Francis turbine wicket gates, a hydroelectric company contacted ENECON Chile to prescribe a cost effective solution that would save their company money from expensive replacement costs on their eroded/ corroded wicket gates.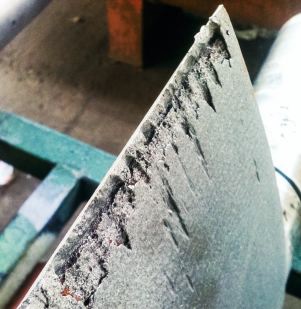 In order to repair the wicket gates, they were first grit blasted to remove all the fatigued and corroded metal. CeramAlloy CP + AC was used to rebuild the worn structure of the wicket gates. Two coats of CeramAlloy CL + AC were used to provide the erosion/corrosion protection the hydroelectric company needed for their Francis turbine.
The Chilean hydroelectric company was happy with the results and especially happy with the thousands of dollars in savings they are expecting now that they do not have to replace their damaged wicket gates. The hydroelectric company now uses CeramAlloy to repair and protect their pump casings, impellers, valves, etc. from erosion and corrosion.
If your equipment or components are suffering from erosion and components, contact ENECON today and we will prescribe a cost effective solution that will provide long term protection.