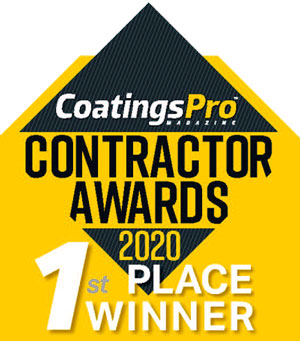 Medford, NY – 6/15/20 –ENECON Corporation was awarded first place in the Dryer Can Restoration category for CoatingsPro Magazine's fourth annual Contractor Awards Program. The program was designed to showcase and recognize the projects and crews that demonstrate excellence in the field of high-performance commercial and industrial coatings.
CoatingsPro will be hosting it on Wednesday, June 17th at 12 p.m. Central on Facebook Live. This is a link to CoatingsPro's Facebook page and this is a link to the Eventbrite page to "save the date." (Please feel free to share those links with friends, family, and colleagues.)
Project and individual submissions were rated by the CoatingsPro Editorial Advisory Group, composed of industry experts. Due to the novel coronavirus disease of 2019 (COVID-19) the magazine was unable to present the awards in person during NACE International's annual conference. They were celebrated instead in the magazine's first.