Call Us at (888) 436-3266
ENECON has successfully completed a multitude of elevator floor repair and reclamation projects with our easy to install seamless sealing system. One of our most recent was for a north Colorado medical center that used ENECRETE DuraFill, along with locally sourced colored quartz and marble aggregates.
The floors of hospital elevators need to be especially rugged. Not only must they stand up to heavy crash carts and other medical equipment, they must withstand repeated chemical cleanings for viruses and bacteria.
The procedure was very straightforward. The elevator floors were covered with tiles, which were removed. This exposes the plywood sub-floor which tends to be about a quarter inch below the elevator door rail.
After the sub-floor was properly cleaned and sanded, a screed comprising of DuraFill, mixed with crushed white marble and other aggregate, was applied with a trowel and left to cure overnight. This helps to level the surface and prepare for its final steps.
To achieve an appealing 'mirror-like' finish, DuraFill resins were flooded over the previously applied DuraFill screed, and left to cure for 48 hours.
This type of repair is one of efficiency and durability, as most elevator floors projects are completed over a weekend and provide minimal inconvenience to hospital administrators.
Think the solution trusted by hospitals across North America would work for you? Reach out to a Product Specialist today to find out more.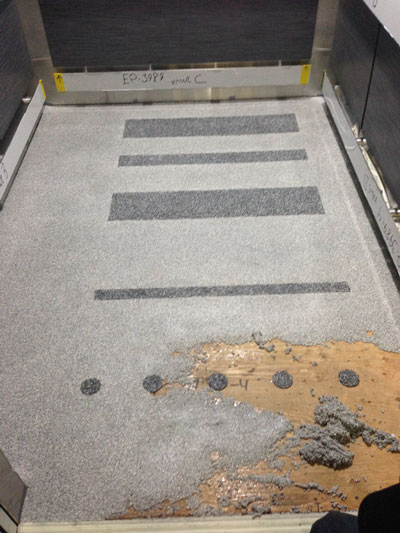 Elevator - Before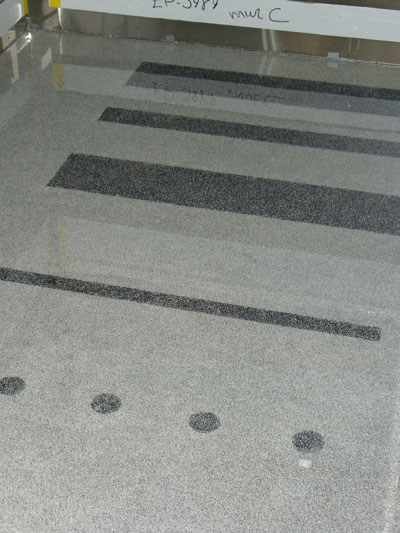 Elevator - After
Want to learn how our system can benefit you? Reach out and we'll be happy to provide the answers.