Yard Waste Digester Tanks Are Protected With CHEMCLAD XC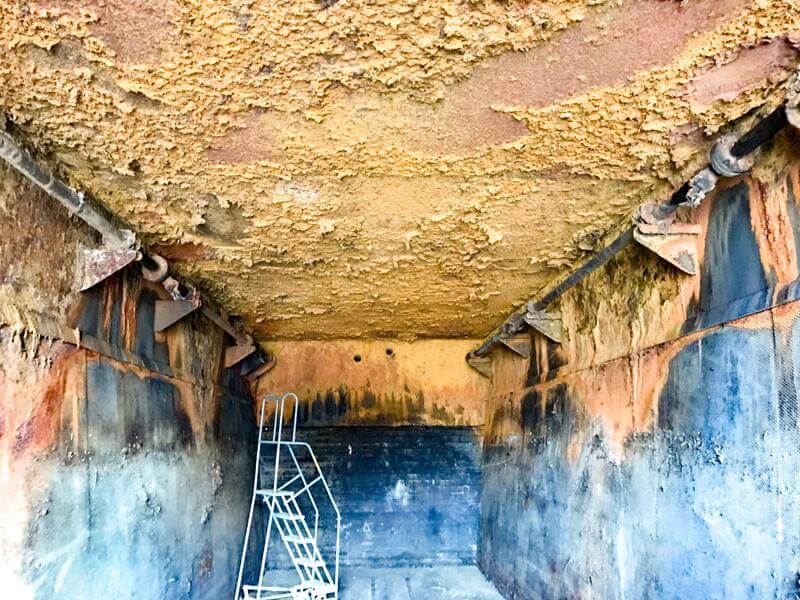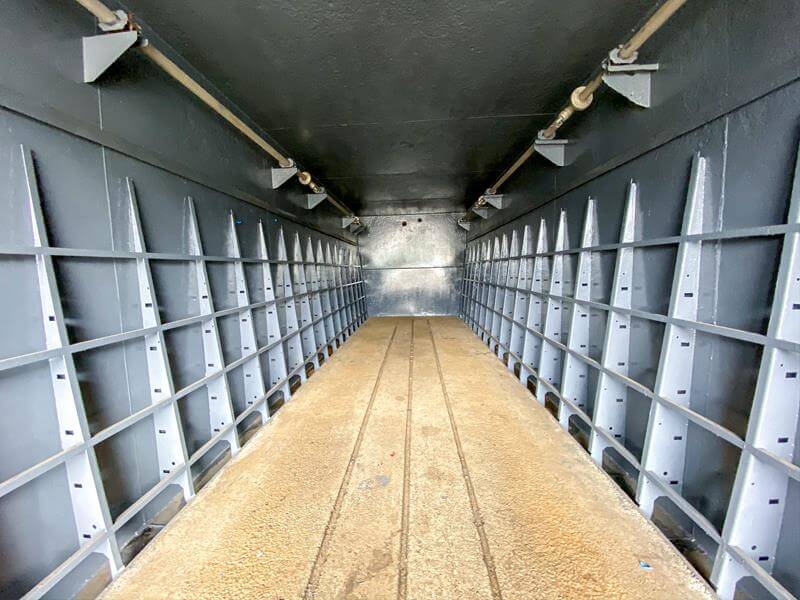 These steel digester tanks are used in Northern California to break down yard waste and use it in the production of biofuel.
After years of use, the interiors of these tanks were suffering from advanced corrosion. The tanks were emptied, and the screens that line the walls were removed. All of the steel surfaces, including the doors, were then abrasive blasted.
Since these tanks are hermetically sealed during the waste breakdown process, it was crucial that the walls have no holes in order to be air-tight. That meant that all damaged areas had to be repaired and sealed with CeramAlloy CP+AC.
The final step of this project was the application of two coats of CHEMCLAD XC to provide the best chemical protection possible in this corrosive environment.
In all, 8 digester tanks were repaired and protected at this facility.
---
Ask an ENECON Tech