Water Clarifier Tank Still in Still Almost Perfect Condition After Six Years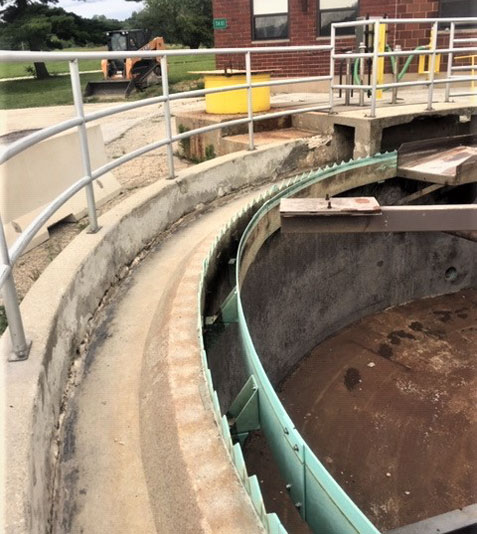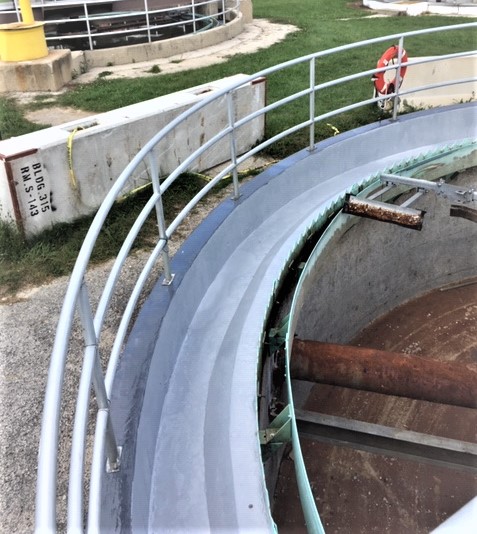 A wastewater plant located at a U.S. Government lab was badly in need of concrete repairs.
The cost to replace this concrete clarifier was well outside the budget of the facility and out of the question.
ENECON was brought in to provide a recommendation for repair and technical support.
Repairs were made with ENECRETE DuraFill mixed with locally sourced sand to fill in large, missing, or broken sections of concrete.
Two coats of CHEMCLAD GP were then applied for chemical protection. Not only was the original repair successful, but after six years in service the DuraFill and CHEMCLAD GP still look and perform perfectly!
---
Ask an ENECON Tech