40 Years of Chemical Attack at Pennsylvania Juice Factory is Eliminated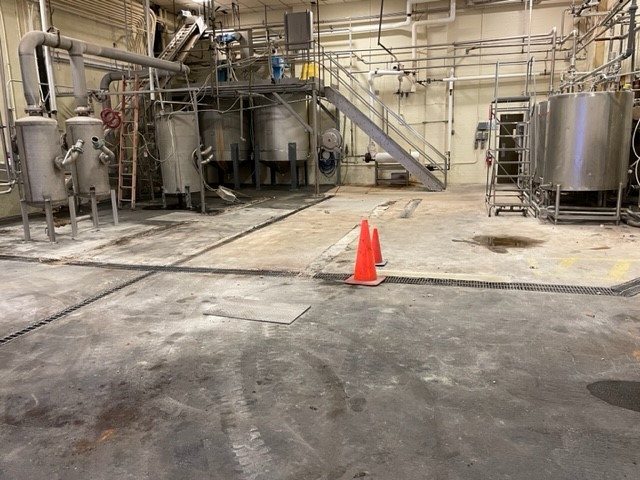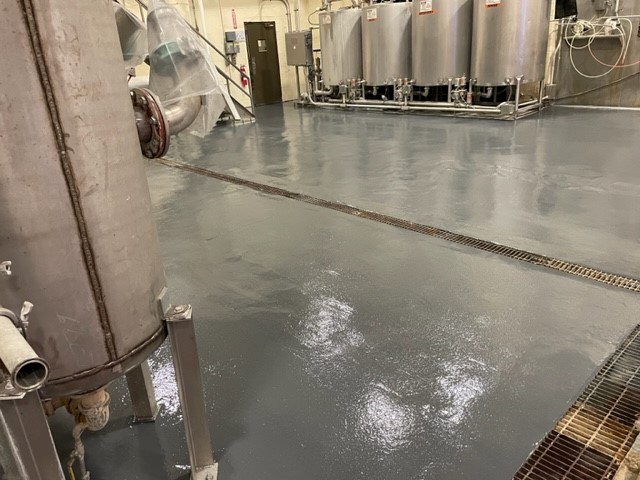 Years of constant acid attack on this 40-year-old floor at a juice processing plant in Pennsylvania caused severe erosion damage to the concrete. The local ENECON District Sales Manager was called in to provide a solution.
Instead of digging up and replacing the entire floor, the most cost-effective solution was to repair and protect this floor from future damage by using a combination of DuraFill and CHEMCLAD.
Loose concrete was chiseled out and removed and then the floor surface was cleaned. DuraFill mixed with locally sourced aggregate was applied to repair the damaged areas.
Two coats of CHEMCLAD GP and CHEMCLAD XC were applied in specified areas to provide protection to the floor from the constant exposure to various acids and chemicals.
---
Ask an ENECON Tech