Turbine Engine Refurbishment Company Uses DuraFill and CHEMCLAD For Wastewater Treatment Room Upgrades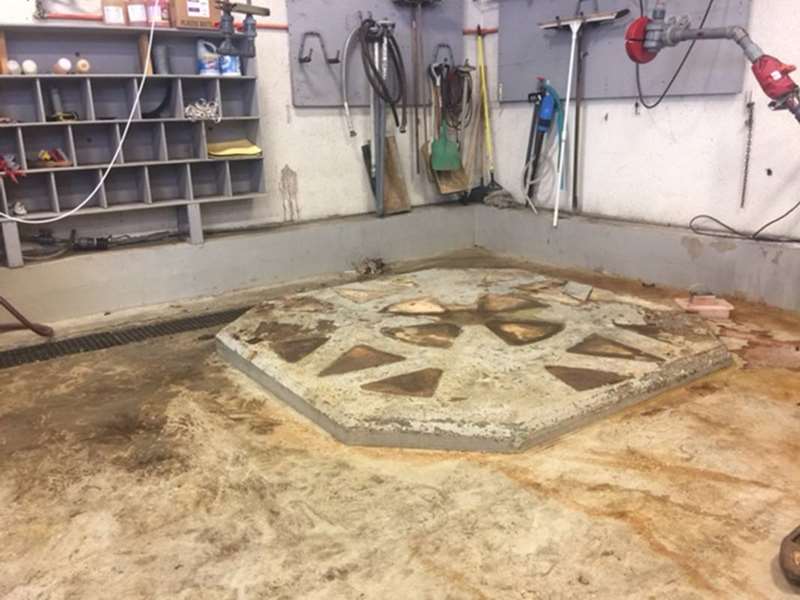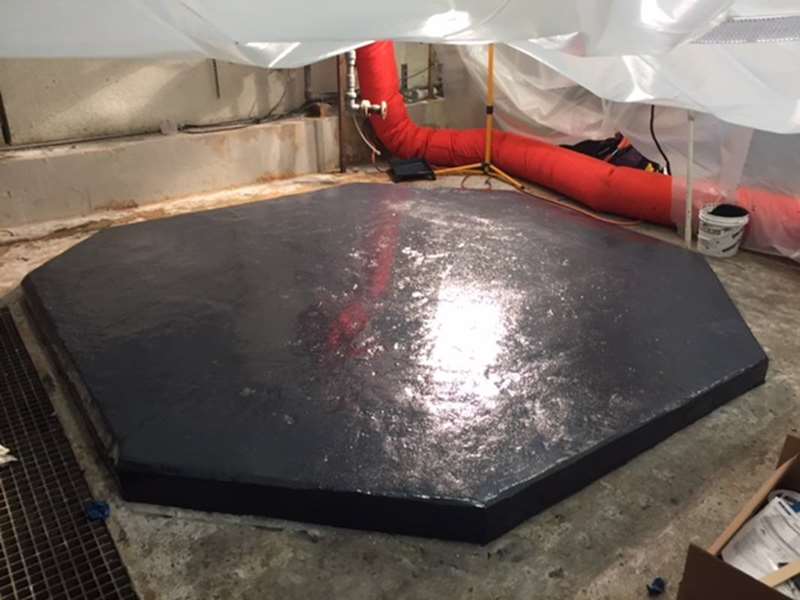 A turbine engine refurbishment company in the southern U.S. uses water and various acids in the engine cleaning process. These engines are used in the power industry. The wastewater byproduct from this process is housed in a tank which sits atop this concrete pad.
The company had plans to install a larger tank and this pad needed to be extended twenty inches while keeping its octagonal shape in order to properly support the new tank. ENECON was contacted to provide this solution.
The pad was first high pressure washed and the concrete was manually prepared with a grinder. The pad was then pressure washed a second time. Wooden forms were then built and wrapped in plastic for easy removal.
ENECRETE DuraFill was mixed with common silica sand and then poured into the forms. After the DuraFill cured, CHEMCLAD XC with non-skid aggregate was applied to protect the pad from any wastewater spillage.
The pad supports the new tank perfectly and the company's maintenance team is extremely satisfied.
---
Ask an ENECON Tech