Slip-Resistant Safety Surfacing
SAFETYCLAD DuraGrip Systems is designed to provide some of the finest slip-resistant surfaces for the most demanding applications.
Accidents occur when people catch an edge of a shoe or place the foot on a wet or slippery surface. Falls in the workplace can injure workers, while shoppers are at risk in malls and shopping centers. Children are especially vulnerable and must be protected from falls on stairs and slick surfaces. Hospitals, nursing homes and schools are especially concerned about slip and fall accidents.
Whether on metal, concrete, tile, marble, slate or terrazzo, our DuraGrip systems can be tailor-made to provide the specific level of slip resistance required – from very fine to very coarse.
Our DuraGrip Systems utilize the finest polymer composite materials available from ENECON to bond a variety of hard wearing aggregates to suit your specific requirements. You can create just about any pattern or shape that the situation demands.
So whether it's steps, walkways, tank tops, ramps, shower areas, or entire floor areas, SAFETYCLAD DuraGrip systems can provide the best slip-resistant surface possible.
An ENECON DuraGrip System is comprised of a liquid polymer composite combined with a durable, long-lasting, wear-resistant aluminum oxide (Al2O3) aggregate to create a safe, slip resistant surface for pedestrian and vehicular traffic.
The DuraGrip Systems are supplied in our standard 5-gallon bucket and are comprised of 3 units of the desired polymer (including 3 each spatulas, applicators and stiff-bristled brushes) and 12 kilograms of one of 3 different aggregates, a #24 Al2O3 or a #36 Al2O3 or a white #36 Al2O3, enabling a custom-made system for a specific service condition.
The DuraGrip Systems are as follows:
---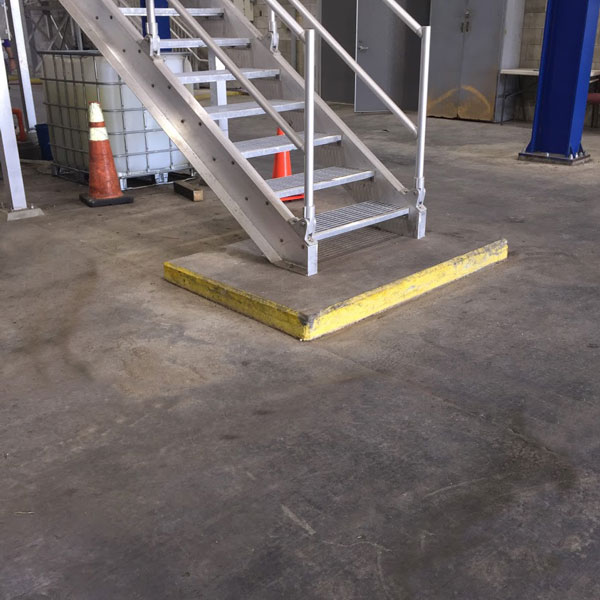 Stairs - Before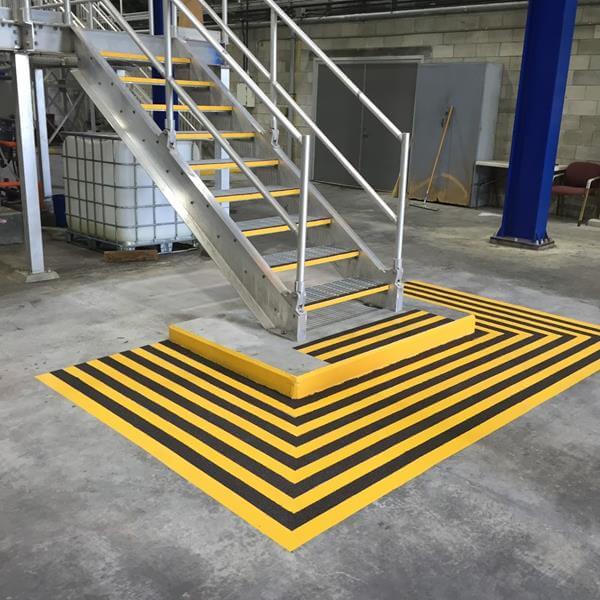 Stairs - After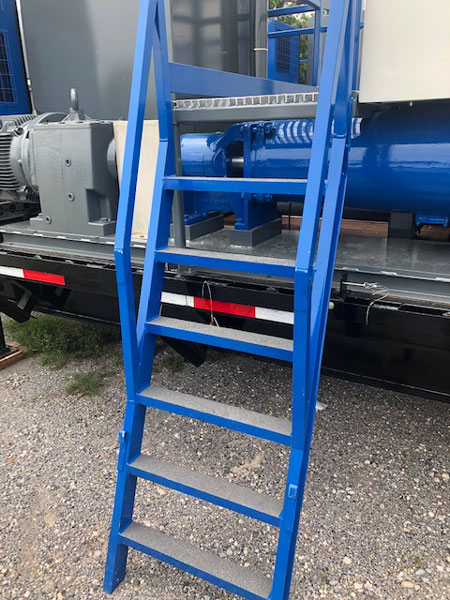 Ladder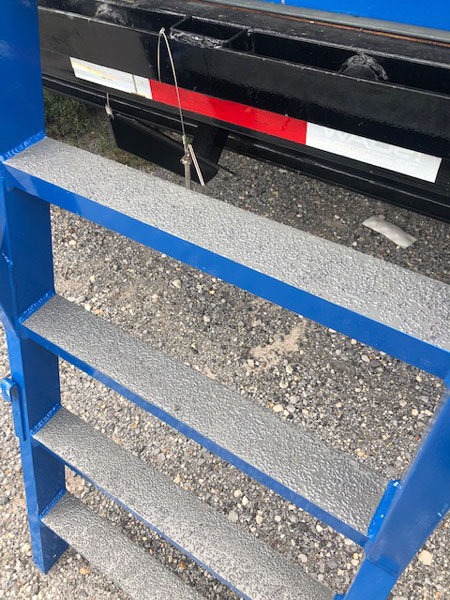 Ladder - After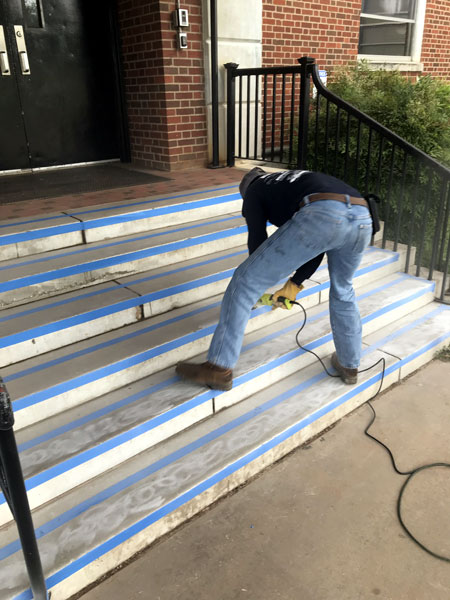 Concrete Stairs - Before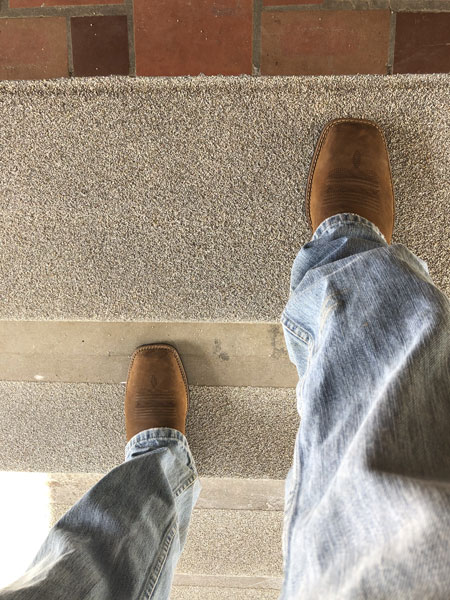 Concrete Stairs - After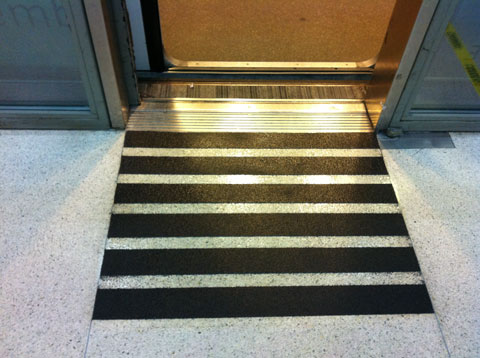 Subway platform - Original application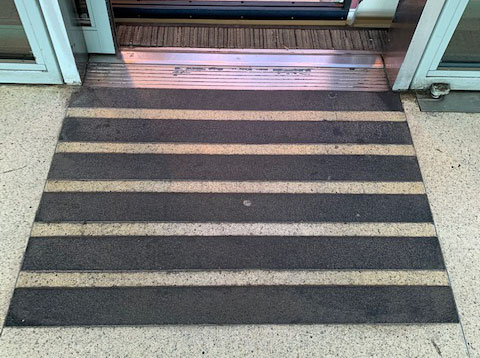 Subway platform after 8 years in service application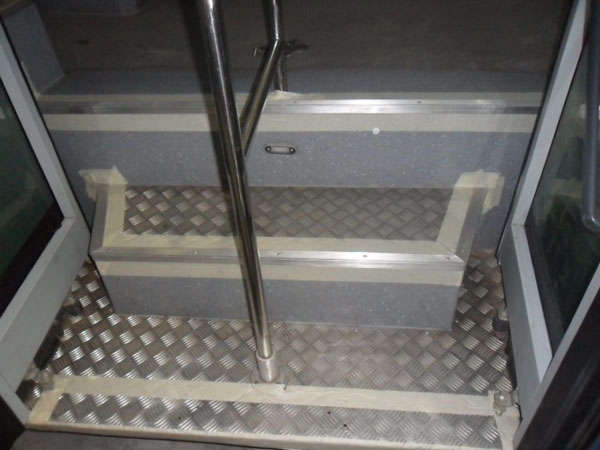 Bus Steps - Before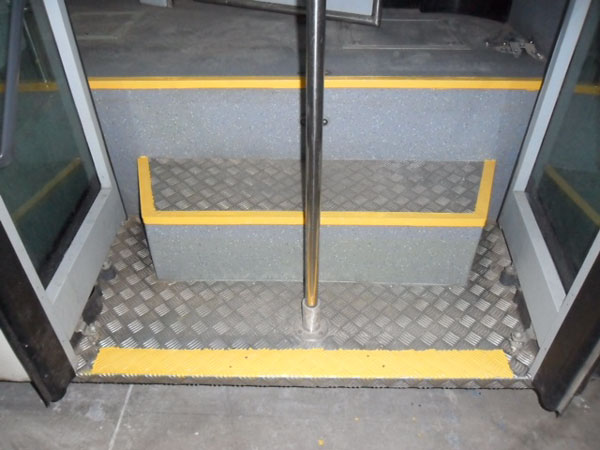 Bus Steps - After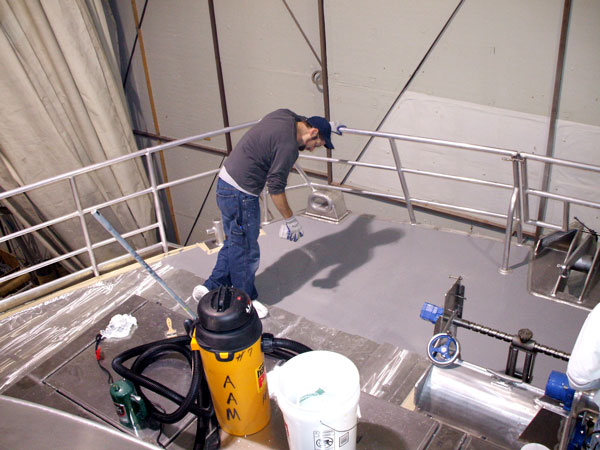 Boat Bow - Before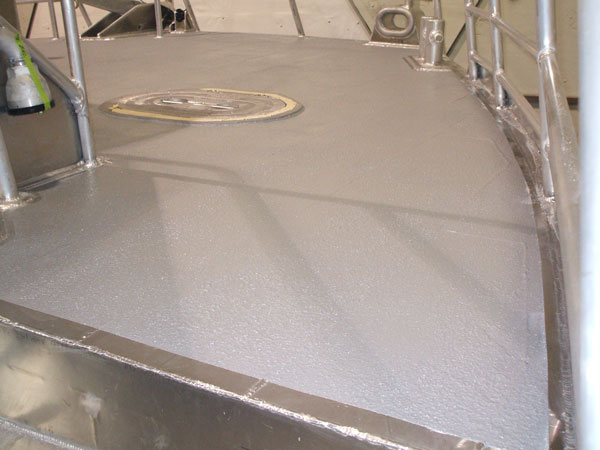 Boat Bow - After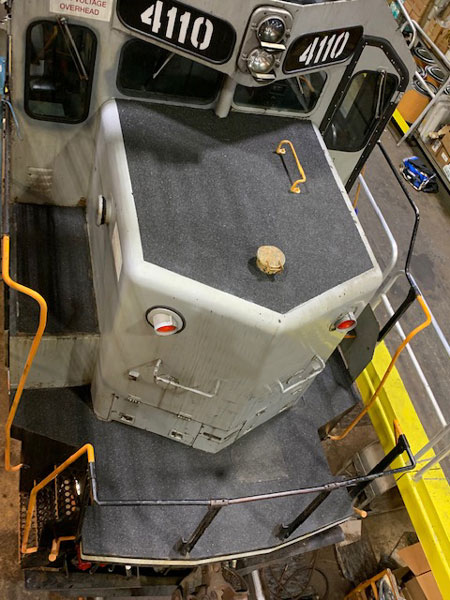 Train Engine Walkway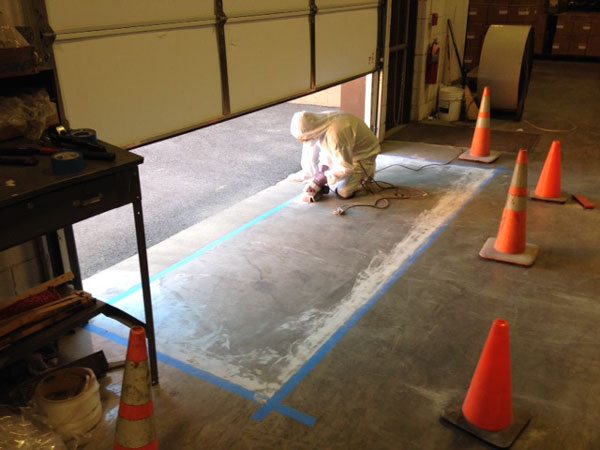 Loading Dock Entrance - Before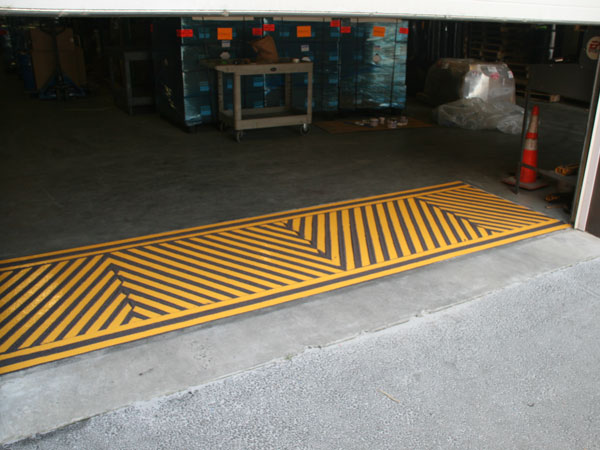 Loading Dock Entrance - After
---