Corrosion Resistant, Flexible Coating
UV resistant, liquid elastomeric coating system which dries to a highly durable, seamless, weather resistant, protective 'skin'.
ENESEAL CR is a single component, water based, liquid coating which dries to a highly durable, corrosion resistant, elastomeric 'skin' that provides extraordinary environmental protection to metal and concrete / masonry surfaces. It can also be applied as a top coat over most zinc primers.
ENESEAL CR is a 'surface tolerant' coating system that does not require abrasive blasting. It exhibits excellent adhesion to all types of ferrous metal as well as galvanized surfaces. Mechanical wire brushing, grinding or high pressure water blasting is typically acceptable to achieve good adhesion.
ENESEAL CR incorporates a unique blend of corrosion inhibitors, UV resistant resins and pigments, erosion resistant inorganic fillers and elastomeric acrylic polymers in order to provide outstanding performance in all types of demanding industrial and marine environments. Easily applied by brush, roller or spray, ENESEAL CR cleans up quickly and easily with just soap and water.
Use on...
Steel work
Metal roofs
Galvanizing
Bridges
Tanks
Decks
Pipes
Ducts
Concrete
Wood
Before and After Examples
Move the slider on each photo left and right to see the difference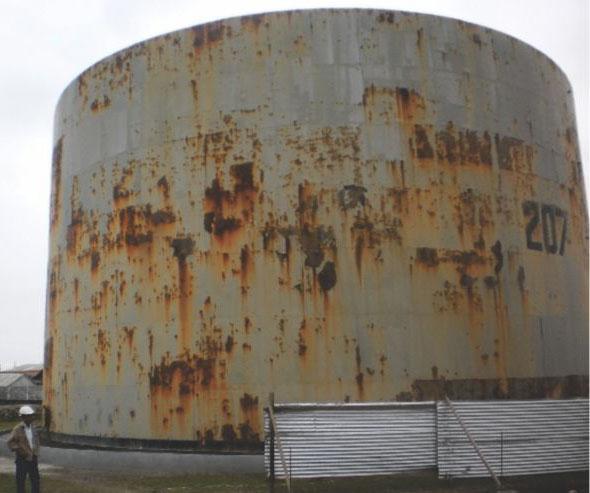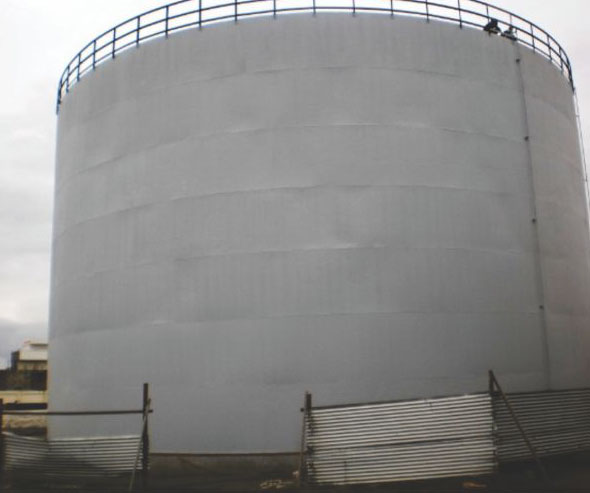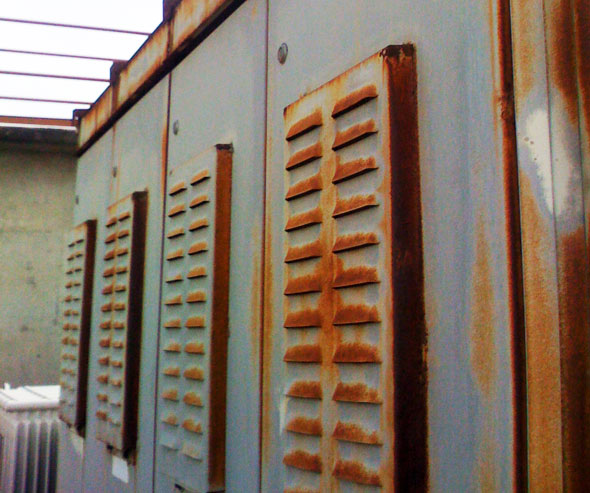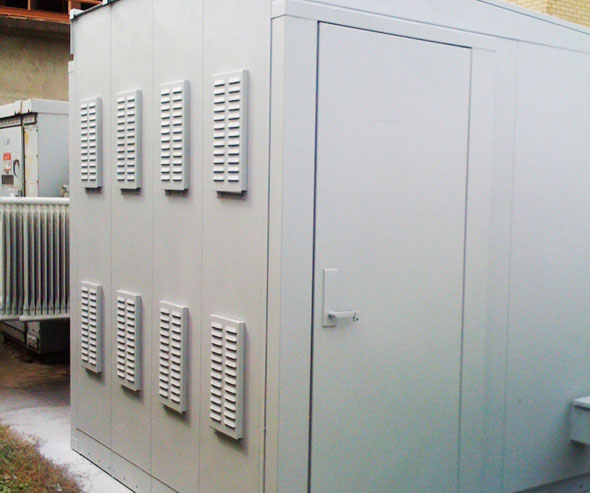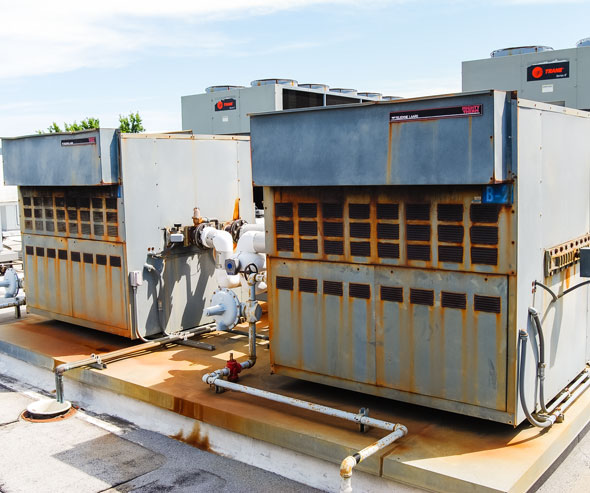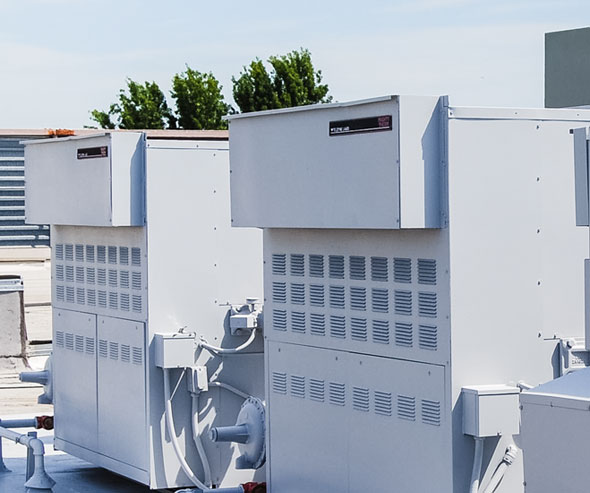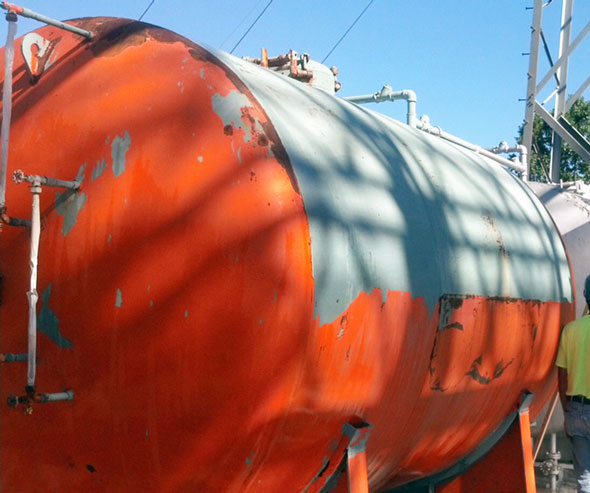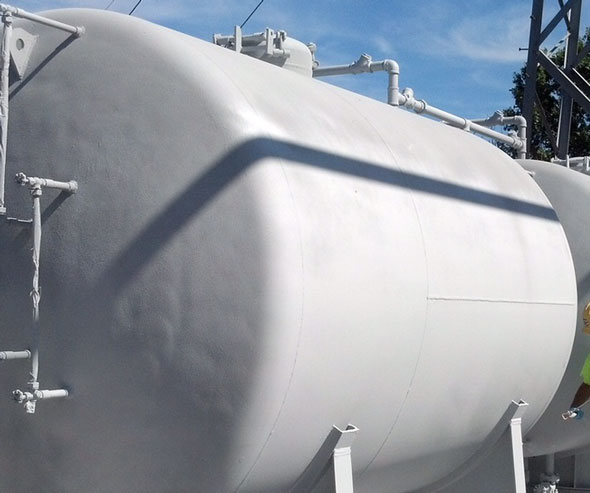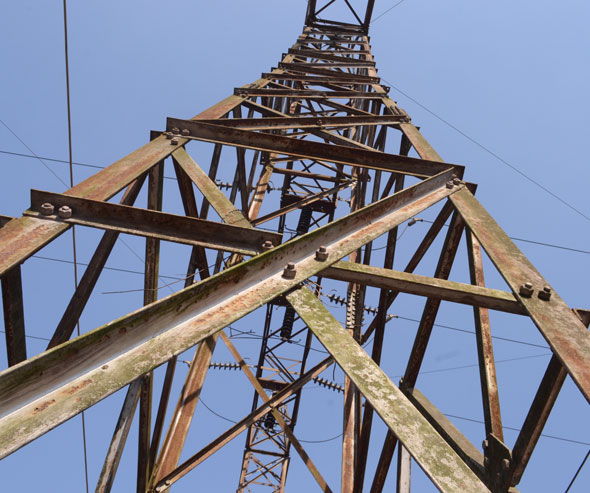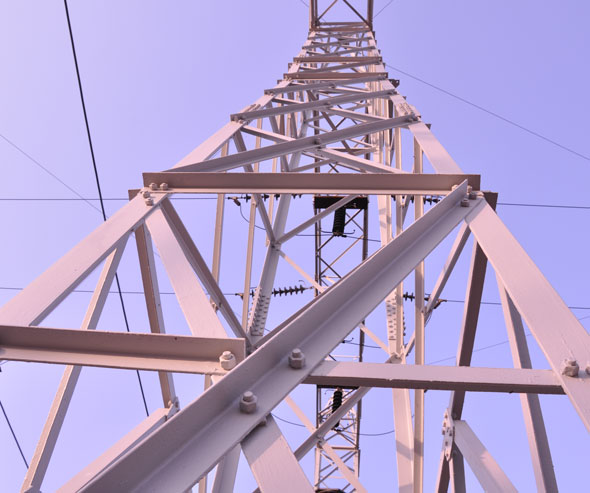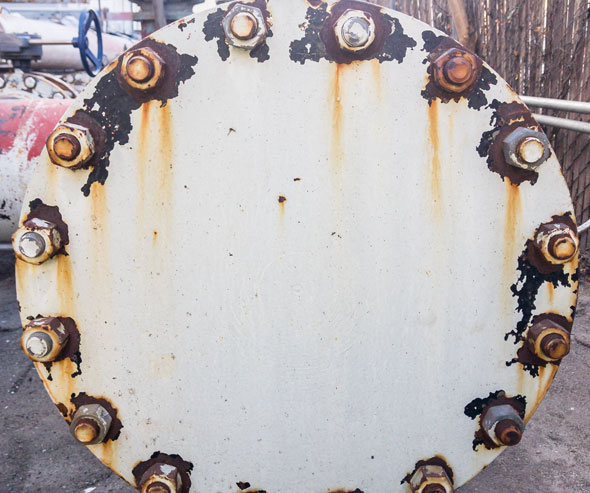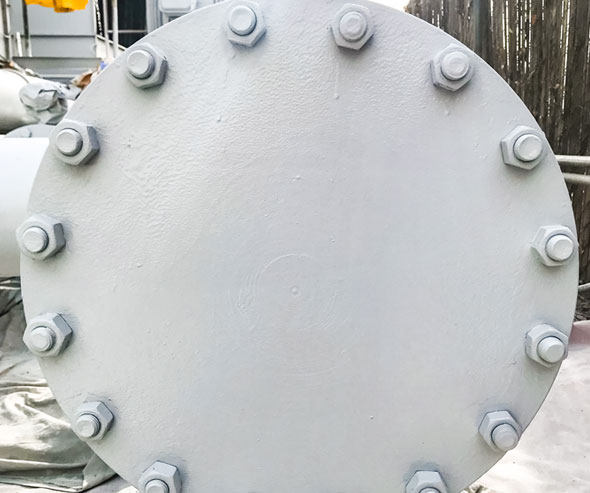 ---
Technical Data
Unit Size:

20 kg / 8 kg

Color:

White, Light Gray, Green, Brown, Safety Yellow

Finish:

Satin

Volume Solids:

58%

Vehicle Type:

Water based elastomeric acrylic polymer.

Recommended Film Thickness:

12-14 mils WFT per coat.
7-8 mils DFT per coat.

Coverage Rate:

Approx. 500 sq. ft. per 20 kg unit per coat @ 12 mils WFT based on a smooth substrate. Rough substrates will reduce coverage.

Shelf Life:

3 years in an unopened container.
Do not allow to freeze.

Overcoating:

4 hours minimum (16+ hours optimum)

Rain Resistant:

4 hours minimum (77°F / 25°C)

Elongation:

300% - (ASTM D-2370)

Accelerated Weathering:

1,000 hours (12 hour cycle)
QUV Weather-O-Meter.
No changes in appearance.

Salt Fog Resistance:

2,000 hours. No blistering. No delamination.

Tape Adhesion:

5A (ASTM D-3359 Method A)
Wire-brushed steel substrate.

Direct Tensile Adhesion:

850 psi (ASTM D-4541) Wire-brushed steel.
900 psi (ASTM D-4541) Galvanized steel.

Water Vapor Transmission:

1.14 g / h*m2 - (ASTM E-96)

Spraying:

Airless spray. Minimum pressure: 2,500 psi
Tip orifice: 0.013 to 0.043
Colors

Brown

Green

Light Gray

White

Safety Yellow
Note: Other colors are available on a "special order" basis. However, there are minimum / multiple quantity requirements for such orders and there may be an increase in cost. Additionally, due to formulation restrictions, not all colors are possible for all materials. Speak to your local ENECON Sales Representative for more information.
Due to monitor / printer differences, actual colors may vary slightly from the representations appearing in this chart.
UPC Information
| GTIN | U.P.C. | Product Description | Product Industry | Packaging | Status Label | SKU |
| --- | --- | --- | --- | --- | --- | --- |
| 00850013538034 | 850013538034 | ENESEAL CR - Light Gray 1 x 20 kg | General | Each | In use | ES-200-LG |
| 00850013538041 | 850013538041 | ENESEAL CR - Yellow 1 x 8 kg | General | Each | In use | ES-208-YL |
Extended Information
Ask an ENECON Tech
Sign up for ENECON's latest Repair - Don't Replace solution
Case Studies